Last Friday was Innovation Day at the Kaplan Institute, where we showcased over 80 student team projects spanning across all of Illinois Tech's colleges and institutes! Each project fell under one of four tracks: Entrepreneurship, Health & Community, Tech Competitions, or Industry & Technology. Each team was judged by a group of industry professionals, and at the end of the program we were left with four winning teams, one from each track: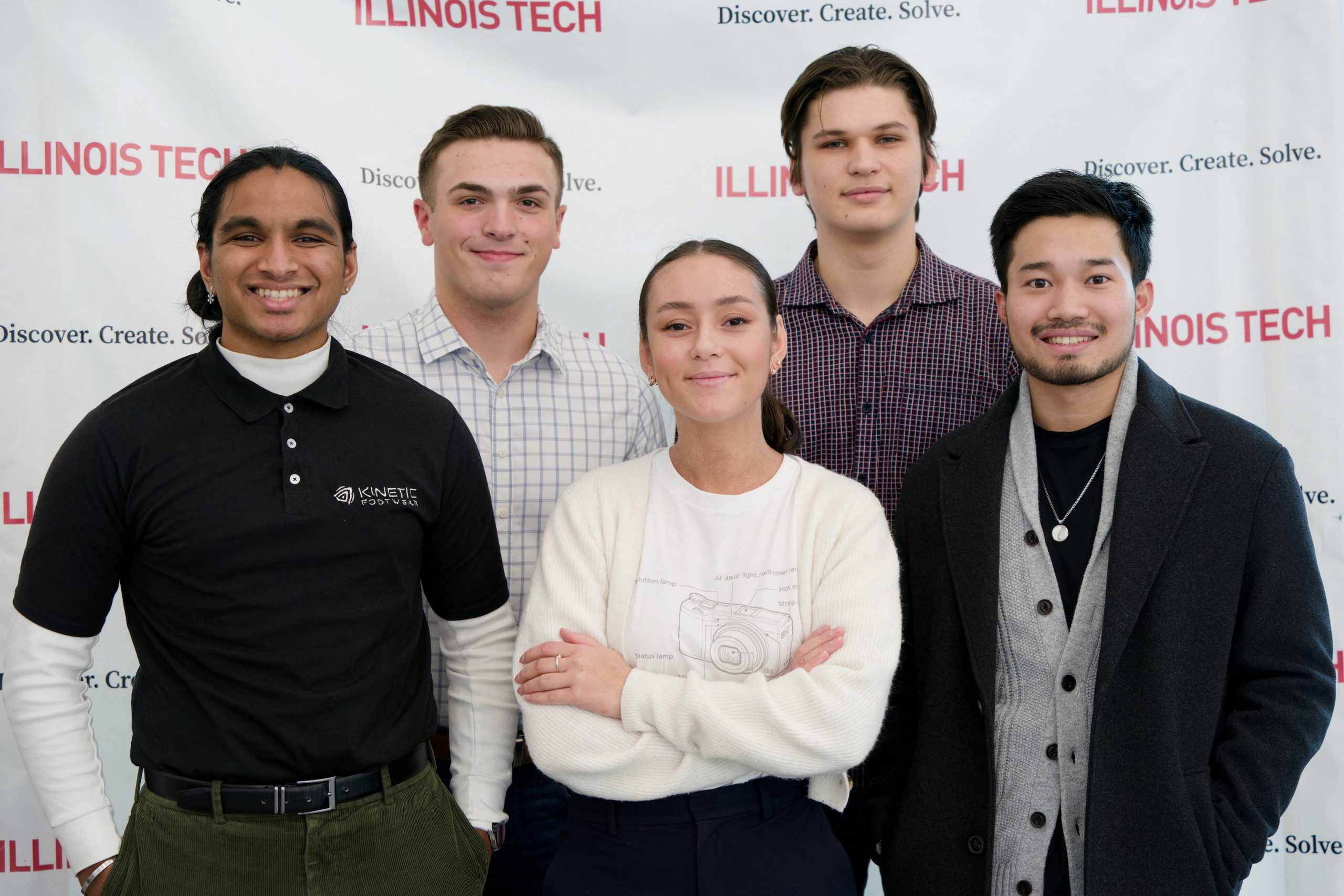 Entrepreneurship: Kinetic Footwear
Daniil Skvyrskyi, Evan Holahan, Gabriela Voicu, Karina Gaisina, Neil John, Riki Osako
Congratulations to Kinetic Footwear! Their project involved building an energy-harvesting shoe and creating a business model that can reach the most people.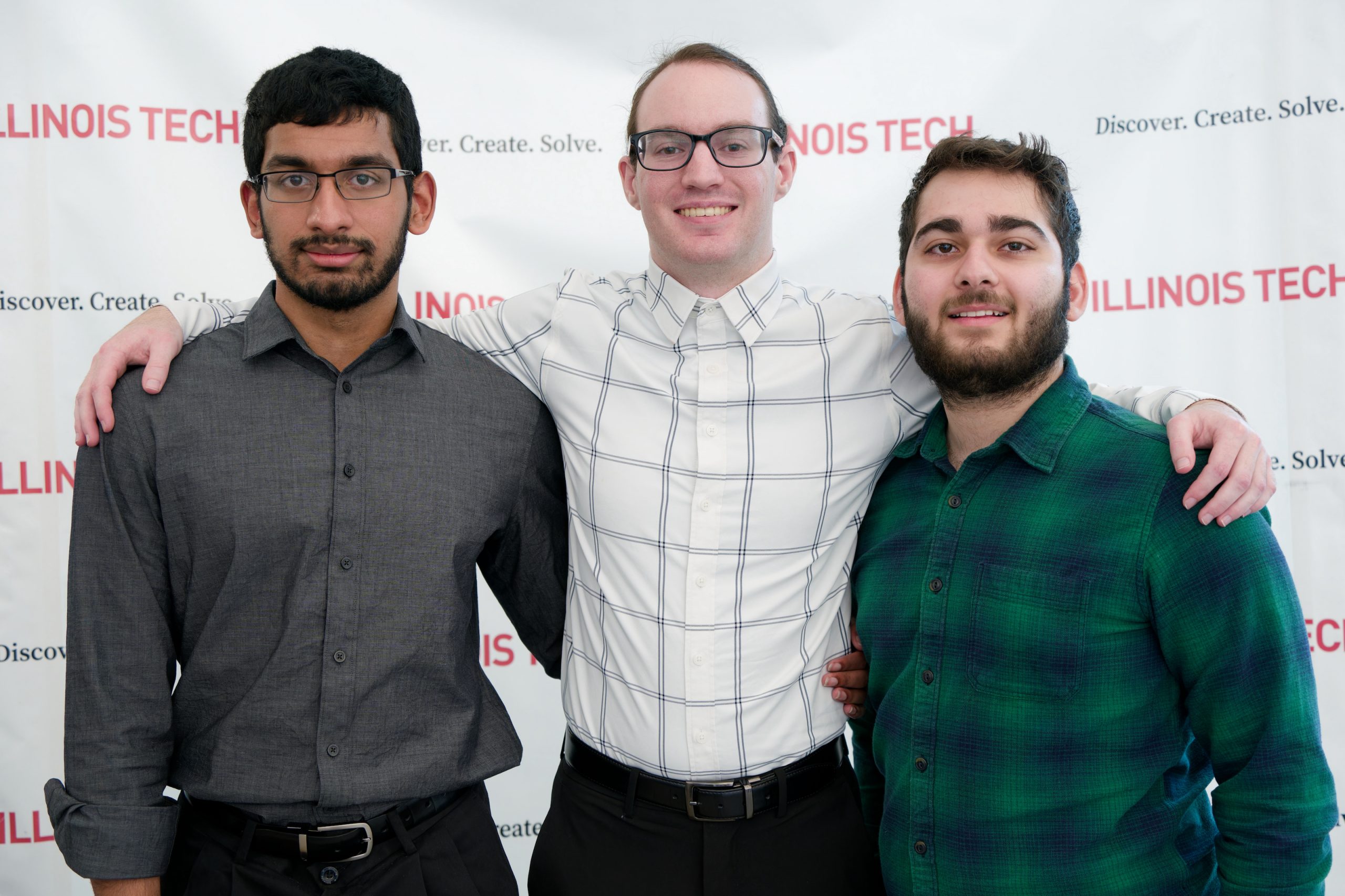 Industry & Technology: Racket and Strings
Ayesha Akram, Derek Bergstedt, Jackson Van Engen, Joel Scariah, Joseph Shamaon, Joseph Voelk, Mohammad Hamdan, Olivia Debenedictis, Sachin De Silva, Seamus Kinealy
Congratulations to Racket and Strings! Their project involved collaborating with Wilson Sporting Goods to focus on sustainability, specifically within the racket sports space.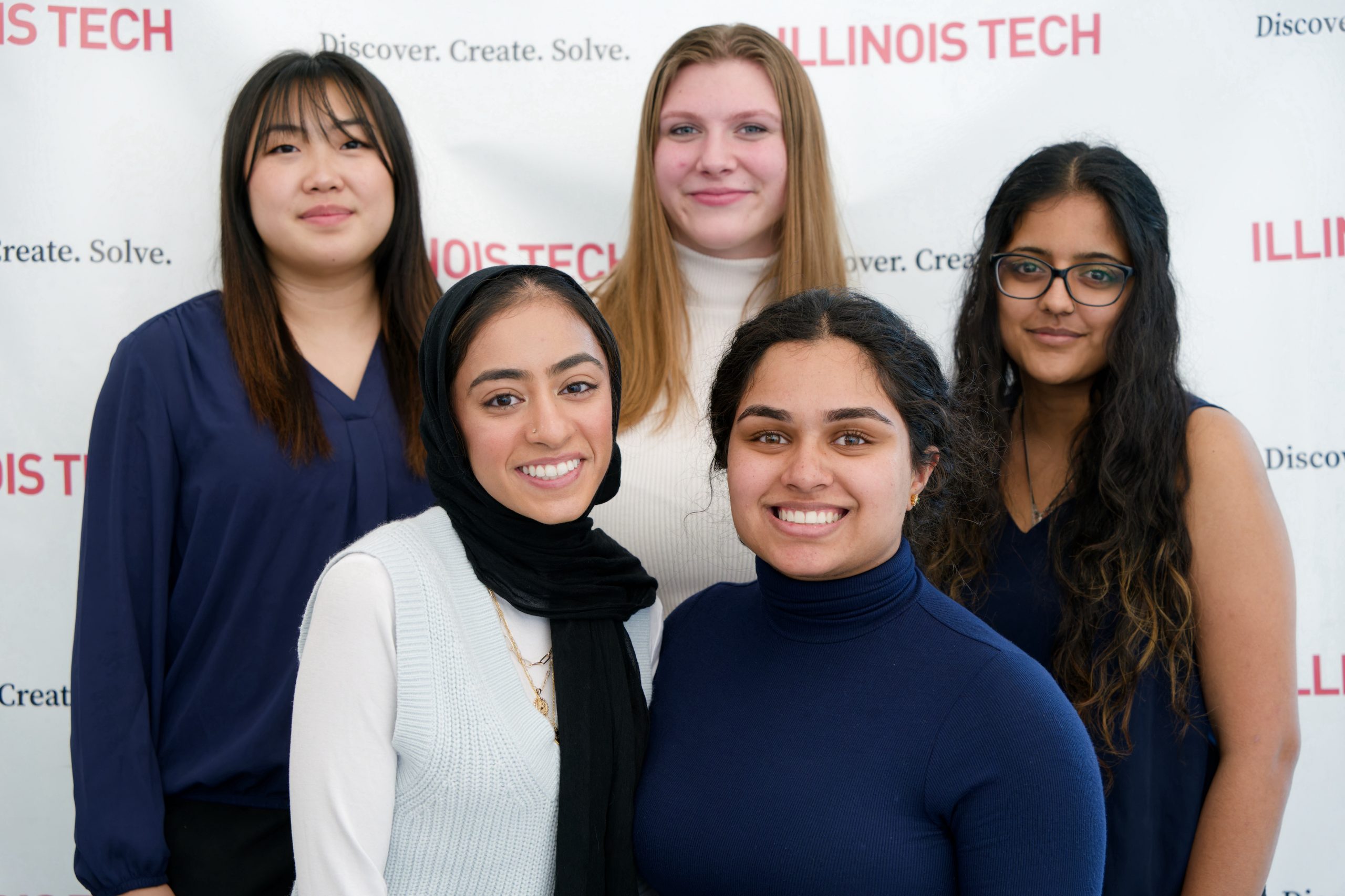 Health & Community: Sky High
Abigail Wei, Aditi Iyer, Allison Miller, Anette Volkova, Anthony Paiotti, Kaitlin Chon, Pooja Patel
Congratulations to Sky High! Their project involved developing methods to make a sports activity more easy and enjoyable for people with disabilities. Their goal was to develop a solution for problems a disabled player may experience while playing a sport.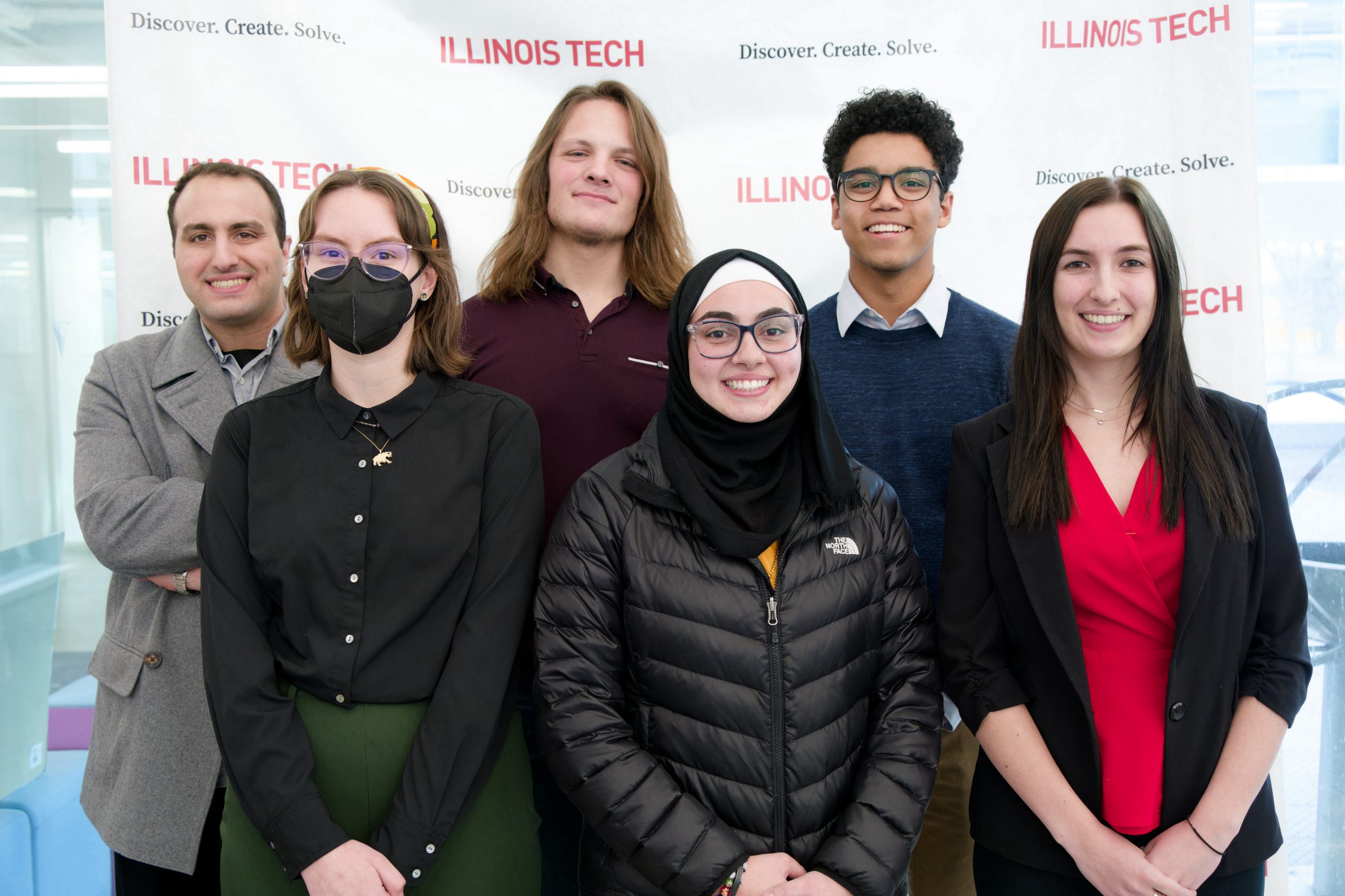 Tech Competitions: Cholesterol Biosensor
Andrew Domanik, Kevin Alvarado, Alidia Mickelson, Katherine Wrobel, Macy Young, Mona Abu-Samra, Tyler Washington, Yoshinobu Fujikake
Congratulations to Cholesterol Biosensor! Their project involved researching methods of gene expression inhibition and running qPCR tests on genes in the cholesterol synthesis pathway to validate that gene expression levels can be measured consistently.
Great job to all of teams and their hard work! It was a tremendous joy to celebrate all of the innovative ideas that resulted from the cross-disciplinary collaboration we encourage here at the Kaplan Institute. Join us next semester for the next one!