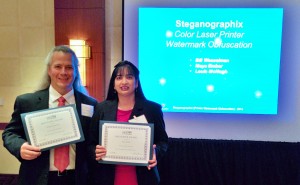 IIT School of Applied Technology students Bill Wesselman, Maya Embar and Louis McHugh co-wrote the research paper: Printer Watermark Obfuscation which earned the distinction of having the best paper in the RiIT track of the 2014 SIGITE Conference.
This is the first SIGITE/RiIT Best Paper award received by students from IIT.
Read the full article.