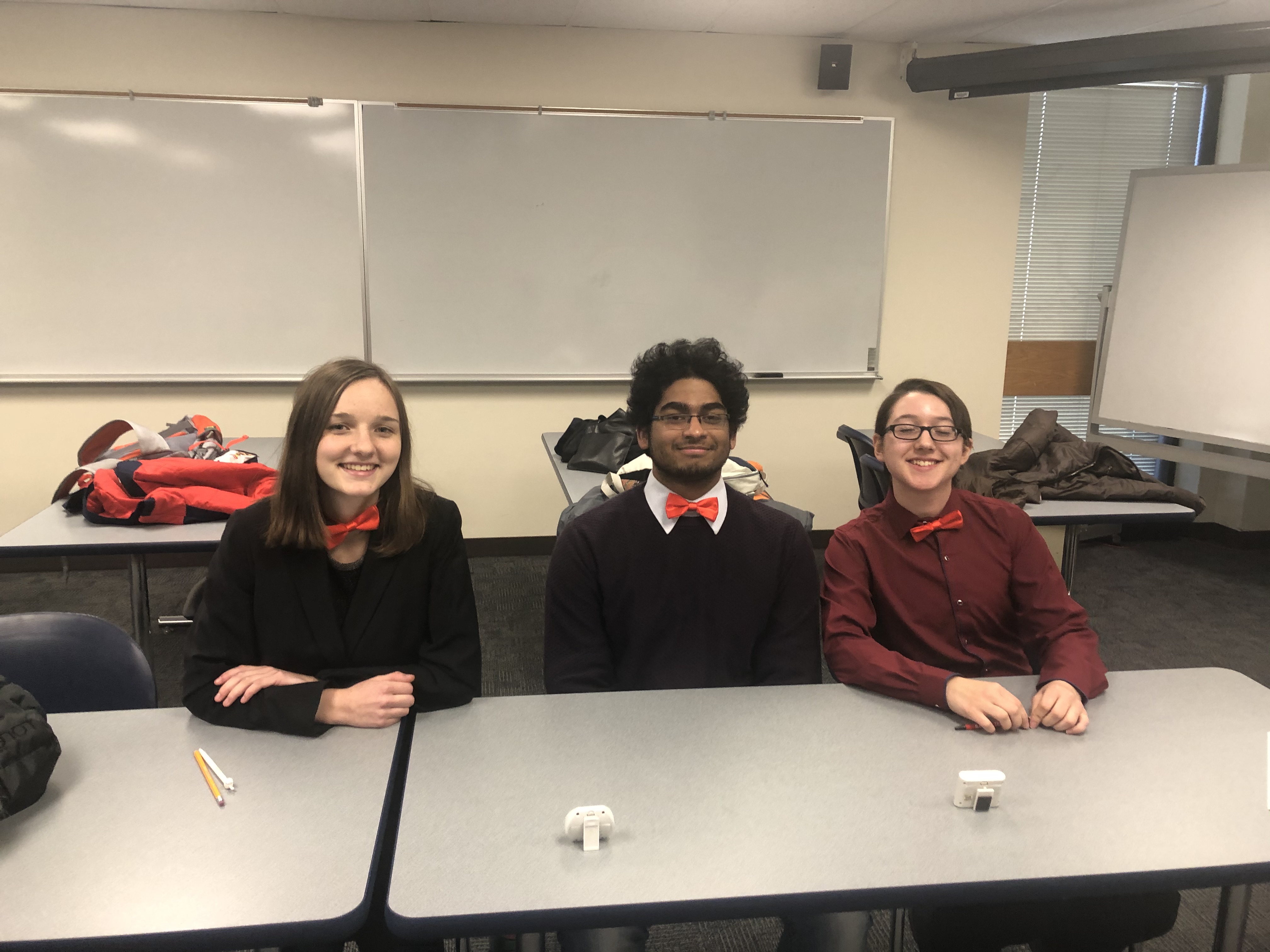 On November 16, members of Illinois Tech's QED: The Ethical Debaters team took part in the Upper Midwest Regional Ethics Bowl at Harper College in Palatine, Illinois. The team took part in four rounds of the discussion centered around major ethical issues in the news including if climate change should impact our moral decision to have children, free speech on social media sites, and the growing use of open-source software to make medical devices more affordable for individuals suffering from type 1 diabetes.
The Illinois Tech team won two matches and received high scores from the judges for their insightful presentations and commentaries on the cases discussed. Henry Davila, '22, Shayarneel Kundu, '22, and Ana Shack '23 participated in this year's competition.
If you are interested in learning more about QED or the Ethics Bowl competition, contact Kelly Laas at laas@iit.edu.