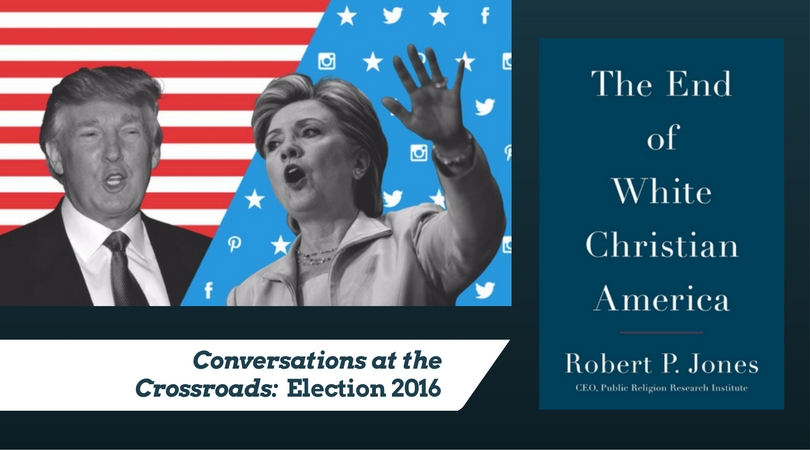 "Conversations at the Crossroads: The End of White Christian America" will take place on Thursday, October 27 at 7 p.m. in The McCormick Tribune Campus Center (MTCC) Auditorium. Conversations at the Crossroads is an ongoing series examining issues from diverse standpoints. Join us as we explore the issues and themes taking center stage in this year's U.S. presidential election, including gender, race, religion, and country of origin.
Our guest for the evening is Robert P. Jones, a leading scholar and commentator on religion, culture, and politics, and author of the critically acclaimed book, The End of White Christian America.
America is no longer a majority white Christian nation. Jones explains how this seismic change has profoundly altered the politics and social values of the U.S.
Learn more about the speaker here.
Student Activity Fund-funded. Hosted by the Office of Campus Life, PRISM, and Undocumented Students and Allies (USA). Questions? Contact Lynne Meyer, director of spiritual life and diversity, at lmeyer2@iit.edu.