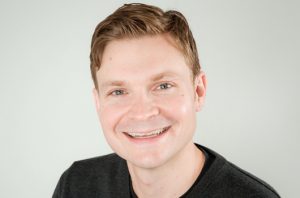 The Council on Tall Buildings and Urban Habitat (CTBUH) awarded the 2016 International Research Seed Funding grant to Brent Stephens, associate professor of architectural engineering at the Illinois Institute of Technology, Chicago.
Stephens has won a grant of $20,000, kindly sponsored by Taipei Financial Center Corp, to conduct research measuring the vertical distribution of both indoor and outdoor pollutants, including particulate matter, ozone, and nitrogen oxides, in a sample of tall buildings in Chicago. The project, titled "Vertical Variations in Indoor Exposures to Outdoor Pollutants in Tall Buildings," will serve to characterize the impacts of building height on human exposures to outdoor pollutants.
The CTBUH 2016 International Research Seed Funding Initiative continues to be a key milestone for the advancement of the CTBUH's Research Division. The initiative was created to assist researchers in developing projects and ideas to a level that can secure more significant funding, in the form of collaborations and joint proposals in conjunction with the CTBUH.