In collaboration with DMG MORI, an industry leader in high-tech machining, digital manufacturing and automation systems, Illinois Institute of Technology recently installed a 5-axis CNC machining center (DMU 50) and additive manufacturing machine (LASERTEC) at Mies Campus, to support the expansion of manufacturing curricula and research. The complimentary equipment loan from DMG MORI is for an initial period of two years.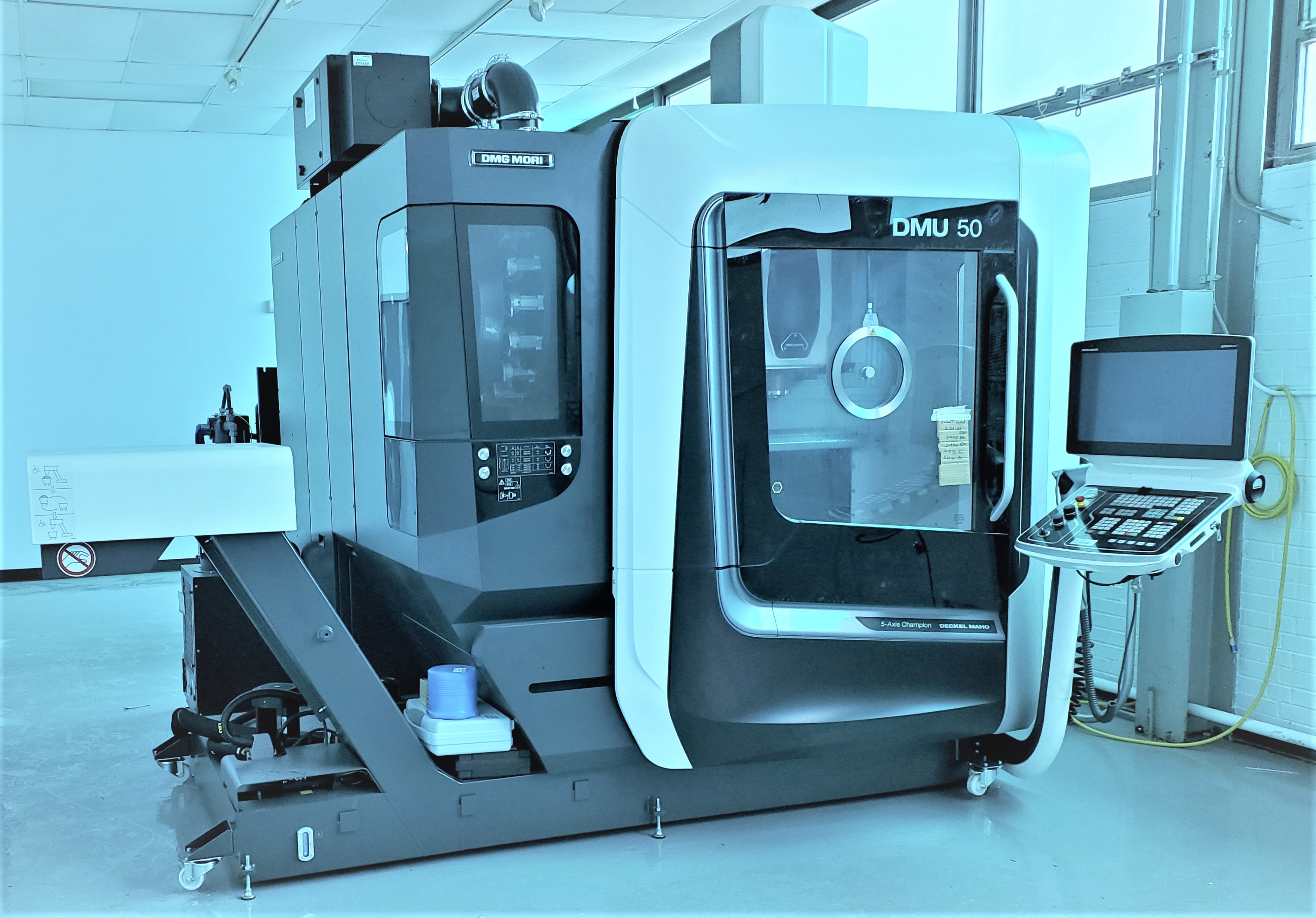 "Illinois Tech is very pleased with the deep relationship we have forged with DMG MORI, one of the premiere advanced manufacturing companies in the world," remarked Peter Kilpatrick, Illinois Tech's Provost and Senior VP of Academic Affairs. "Their DMU 50 machine will enable us to provide state-of-the-art training and education in advanced manufacturing to our students in the Colleges of Computing and Engineering."
The Industrial Technology and Management (INTM) Program and the Department of Mechanical, Materials and Aerospace Engineering (MMAE) will integrate the equipment into instructional and research activities starting fall 2020. "Students who understand how to utilize this equipment are in high demand by employers large and small," said INTM Industry Professor William Maurer. "Acquainting students with such technologically-sophisticated machinery and industry-standard software will provide them with a valuable skill set as part of their degree studies."
Two new courses on Advanced Metals Manufacturing (AMM I and II) will acquaint students with the functional aspects and capabilities of the 5-axis CNC machining center, and the processes involved in taking a machined part from prototype to production. INTM 438/538 (AMM I) will run in fall 2020 and INTM 439/5
39 (AMM II) will follow in spring 2021. Students will utilize SinuTrain simulation software and Solid Edge CAD/CAM software from Siemens to learn how to operate the machine, create drawings, and make machined items.
AMM I and II are open to INTM, MMAE, and other engineering students interested in manufacturing processes and can be applied towards degree electives with advisor approval. Students interested in taking INTM 438/538 in fall 2020 should contact Pamela Houser (houser@iit.edu) to request a permit.