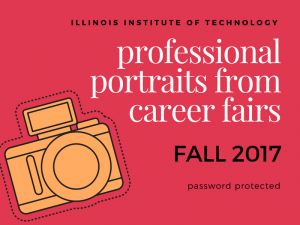 Anyone who had a professional portrait taken at a career fair event (during one of the career fair days, or at the career fair prep night) can download their images here: Download Portraits.
Password Needed
The password to access the photos is the semester and year, i.e.: fall2017 or spring2017 (lowercase with no spaces)
The permanent link to these portraits can be found on the Career Services website under the News section.