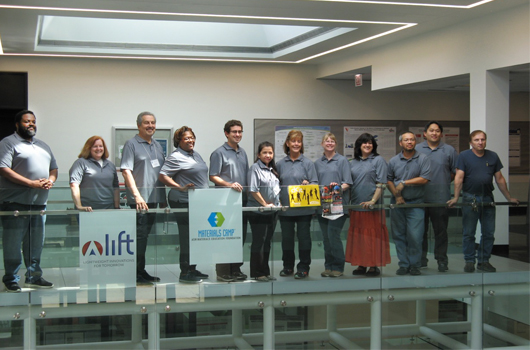 Since 2013, the Department of Mechanical, Materials and Aerospace Engineering (MMAE) at Armour College of Engineering has partnered with the American Society of Materials (ASM) International to sponsor and host the ASM Teacher Materials Camp. The program exposes junior high and high school science teachers to various methods that engage and excite their students' interest in science, technology, engineering and math (STEM) careers.
During the week-long instructional period, master teachers Caryn Jackson of Tolles Career & Technical Center in Plain City, Ohio and Bernoli Baello of Northridge Prep School in Niles, Ill. lead demonstrations on how to develop effective laboratory modules. Attendees are given the opportunity to experience these new methods that they can take back to their classrooms first hand.
Teachers that have completed the program will have the opportunity to expose STEM concepts to the students they educate, helping to inspire the next generation of engineers and scientists. Sammy Tin, professor of materials engineering, and staff members Elena Magnus and Russ Janota from the MMAE Department have served as local organizers for this important outreach program.