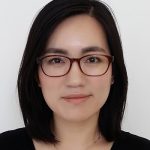 The Department of Electrical and Computer Engineering will continue its Seminar Series on Friday, September 28 from 12:45–1:45 p.m. in Siegel Hall, Room 118, featuring guest speaker Lina He, assistant professor in the electrical and computer engineering department at University of Illinois, Chicago.
He will discuss how smart grid is a global effort to modernize the electric energy infrastructures with advanced information, communication, computing, control and power technologies to achieve high level reliability, security, integration of renewables, and energy efficiency. This presentation is concerned with technical issues related to large-scale integration of offshore wind power.
Refreshments will be served. Hope to see you there.