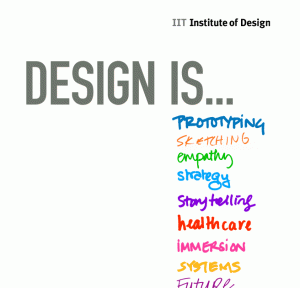 Design is invisible—it's everywhere and nowhere at the same time. Previously bounded within the tangible and physical, today's design is continually expanding to tackle more and more intangible and abstract problems. Attend IIT Institute of Design's End of Year Show Friday, May 15, through Sunday, May 17, at 350 N. LaSalle Street in Chicago as they consider questions and solutions that design poses—and what design even is.
Friday, May 15, 6-8 p.m. – Opening Night
Saturday, May 16, noon-5 p.m.
Sunday, May 17, noon-5 p.m.
RSVP for the opening reception here.