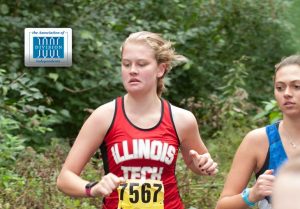 The Association of Division III Independents has announced Player of the Week awards for action between October 2 and October 8. Illinois Tech's Erin Nelson has earned the honor for women's cross country.
Nelson was impressive at the Benedictine University Eagle Invite. She set a season and career personal record with a time of 27:28.8 in the 6K race at St. James Farm in Warrenville, Illinois.
Women's Cross Country hits the course next on Saturday, October 14 at the large UW-Oshkosh Invite. The race, which will take place at Lake Breeze Golf Course in Winneconne, Wisconsin, is set to begin at 10:30 a.m.