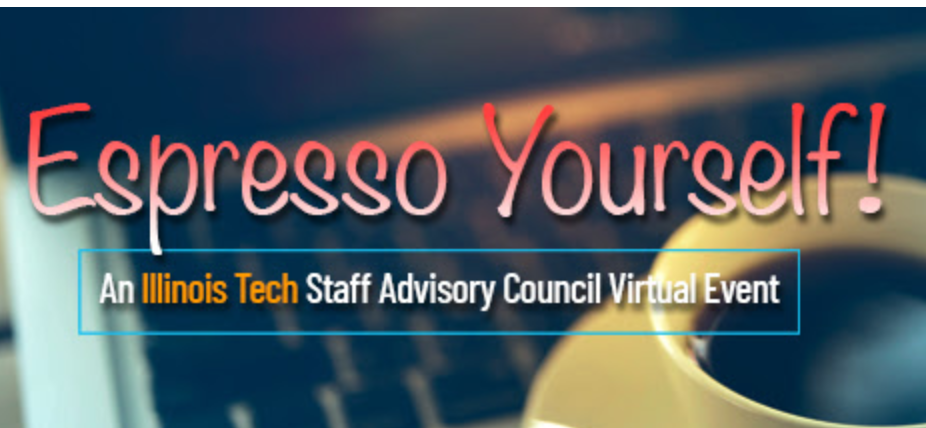 Join us to Espresso Yourself virtually on Thursday, March 11 at 12:45 p.m. Staff & Faculty Lounge! Register Here.
This special session is a collaboration between the Center for Learning Innovation and the Staff Advisory Council. Staff and Faculty aren't often in the same conversations and we'd like to offer the opportunity to bring both groups together. Both Faculty and Staff are encouraged to join this virtual conversation with the intention of getting to know each other better and thinking about the ways we can support each other in our important work.
Please register for this event here. You can join the discussion online via your web browser at 12:45 p.m. on Thursday, March 11 here.