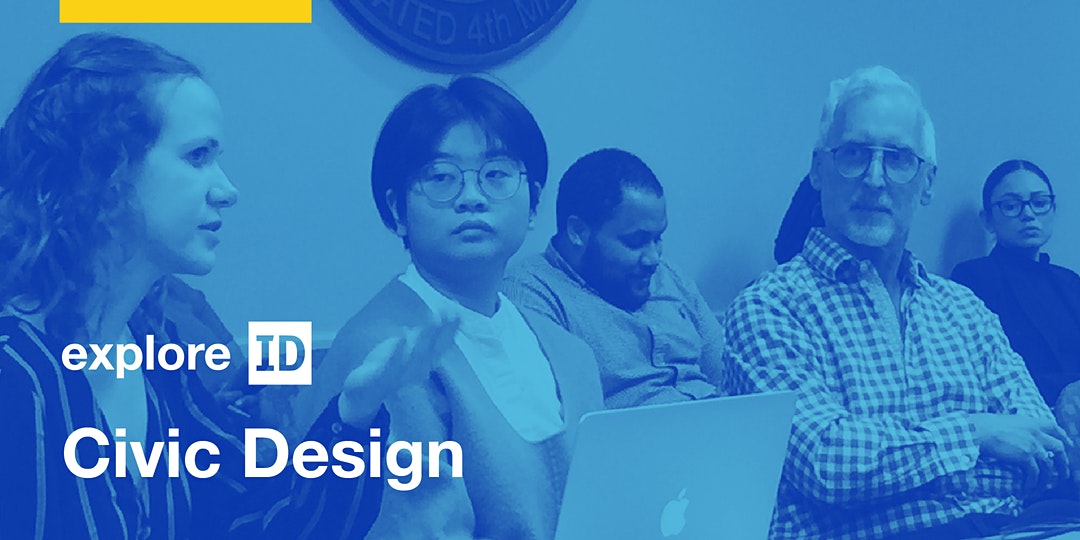 Hear from IIT Institute of Design alumni about using design in the civic space.
What do we mean when we say design? Through exploreID, students, community members, and partners explore design at Illinois Tech's Institute of Design (ID) through different lenses and projects, and alumni are invited to reconnect.
Join us for a virtual discussion on the role of design in government on Wednesday, November 18 at 6 p.m.
On this panel, ID alumni who work as in-house strategists and design consultants will share their current work and address the unique challenges of innovating in civic organizations. They will discuss: how designers can create change by serving as educators, how to build trust with multiple stakeholders, and how design can affect policy.
Panelists include:
Title: exploreID: Civic Design
When: Wednesday, November 18, 6 p.m.