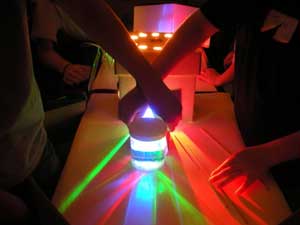 Join the Office of Community Affairs and Outreach Programs on Saturday, September 14 at 10 a.m. for the first event in the 2019 Family Fun Day series.
Come and explore the phenomenon of light and how the waves and particles create our colorful world with Fermilab. Spend time with UL, test hover boards, and create portable electrical power. Learn about batteries and electrical safety with Argonne National Laboratory. Understand what makes water safe to drink with the Metropolitan Water Reclamation District. Snacks will be provided and Ferris Wheel tickets will be raffled due to generous support by Navy Pier,
To register, click here. All participants must sign a waiver available onsite and parents must accompany their children.