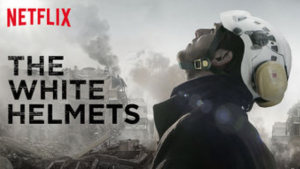 The Illinois Tech Coalition on Inclusion will host a film screening and discussion of The White Helmets on Thursday, November 16 at 6 p.m. in the IIT Tower Auditorium.
The White Helmets is an Oscar-Award-winning short documentary (41 min.) about a group of first responders who risk their lives to rescue victims of airstrikes on civilian targets during the still ongoing Syrian War. The documentary won the 2017 Oscar for Best Short Documentary.
After the film, the audience will hear from members of our community who experienced the war in Syria first hand, and those who have worked to help refugees from this war resettle in Chicago. The post film discussion with Q&A will feature:
Salam Abdulrazzak
Illinois Tech alumna, B.S. in Business (2015)
Development Coordinator, Syrian Community Network
Gerald Hankerson
Outreach Coordinator
Council on American Islamic Relations(CAIR)-Chicago
Suhaib Ibrahim
Illinois Tech Alumnus
Syrian American Immigrant
Megan Mozina
Director, International Initiatives and Strategic Alignment
Illinois Tech Office of the Vice Provost
This event is co-sponsored by the Illinois Tech Student Government Association and the Office of Campus Life.