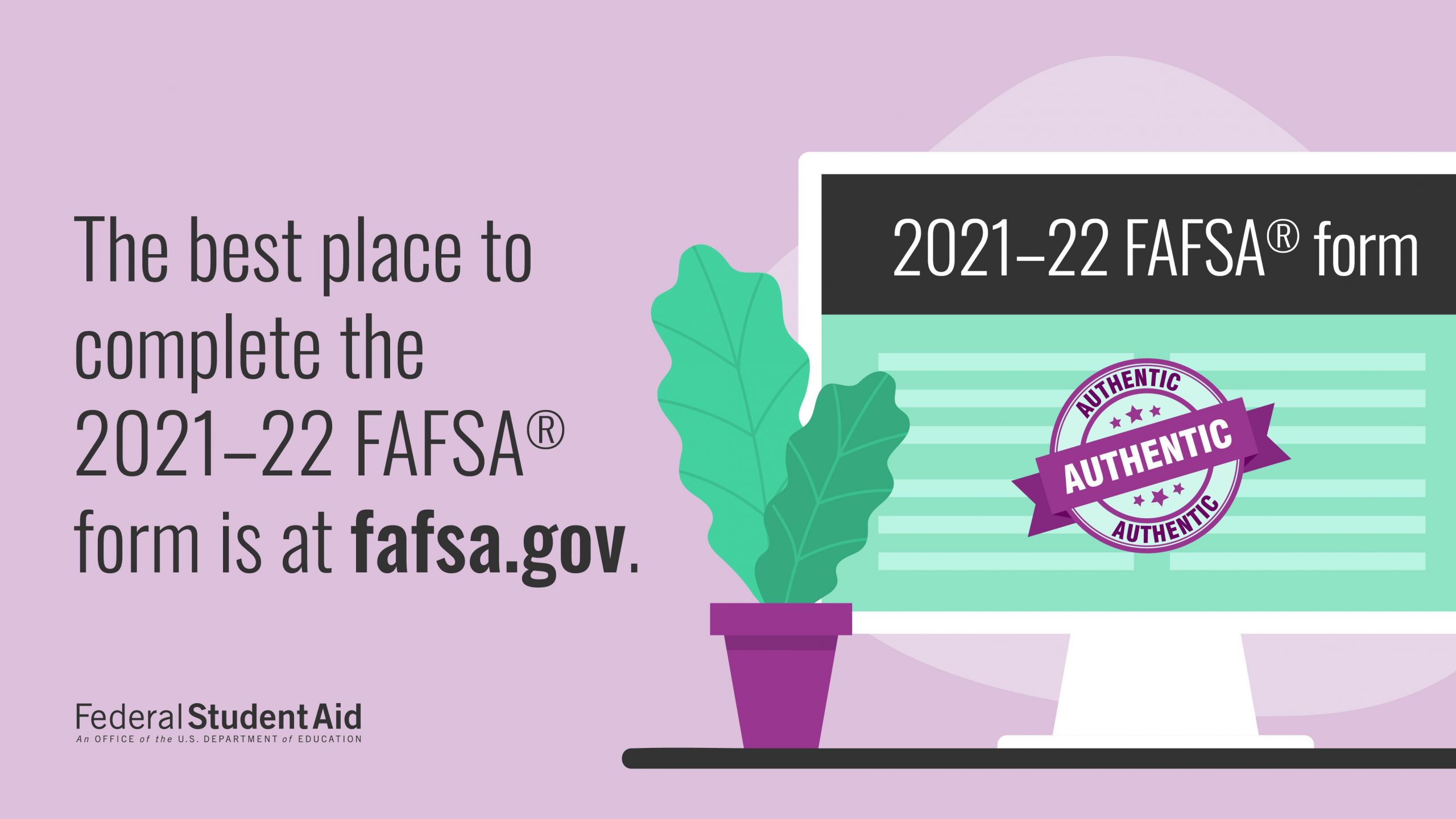 Winter Break is the perfect time to complete your 2021-22 FAFSA or Alternative Application for Illinois Financial Aid! Applications should be completed as soon as possible so as not to miss out on any federal/state financial aid opportunities.
The FAFSA can be completed by United States citizens and qualifying noncitizens. The Alternative Application can be completed by undergraduates who reside permanently in Illinois and are unable to complete the FAFSA due to their citizenship status or gender identification. Here are some important points to remember:
Report your family's 2019 tax information. Since 2019 tax data has already been submitted to the IRS you'll be able to import the tax information into the FAFSA form right away using the IRS Data Retrieval Tool (DRT). There is no need to update your FAFSA after filing your 2020 taxes.
Not everyone is eligible to use the IRS DRT and the IRS DRT does not input all the financial information required on the FAFSA form. Therefore, have your family's 2019 tax return, 2019 IRS W-2s and 2019 1099s available for reference.
If you have questions regarding the FAFSA process you are able to contact Federal Student Aid directly. Students can also contact the Office of Financial Aid by calling (312) 567-7219 or emailing finaid@iit.edu. You can also schedule a virtual counseling appointment here.
The Office of Financial Aid will be closed for Winter Break starting Thursday, December 24. However, you are welcome to contact our office with any questions when we reopen on Monday, January 4.