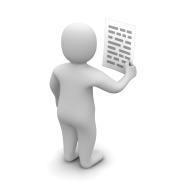 Financial aid packages are now available online for students who have completed a 2016-17 FAFSA. You can view your package and any outstanding requirements on the myIIT portal under the Finances tab. If you are selected for federal verification, you will not be able to view your financial aid package until the required documents have been submitted, reviewed and satisfied by the Office of Financial Aid.
We encourage you to submit this documentation at your earliest convenience to avoid any delays in finalizing your financial aid package for the upcoming school year. Processing of verification documents will begin in May. Students who are selected for verification will be notified via email by the Financial Aid Office in May.
All questions can be directed to finaid@iit.edu or 312.567.7219. As a reminder, our office hosts walk-in hours from noon-3 p.m. every weekday.