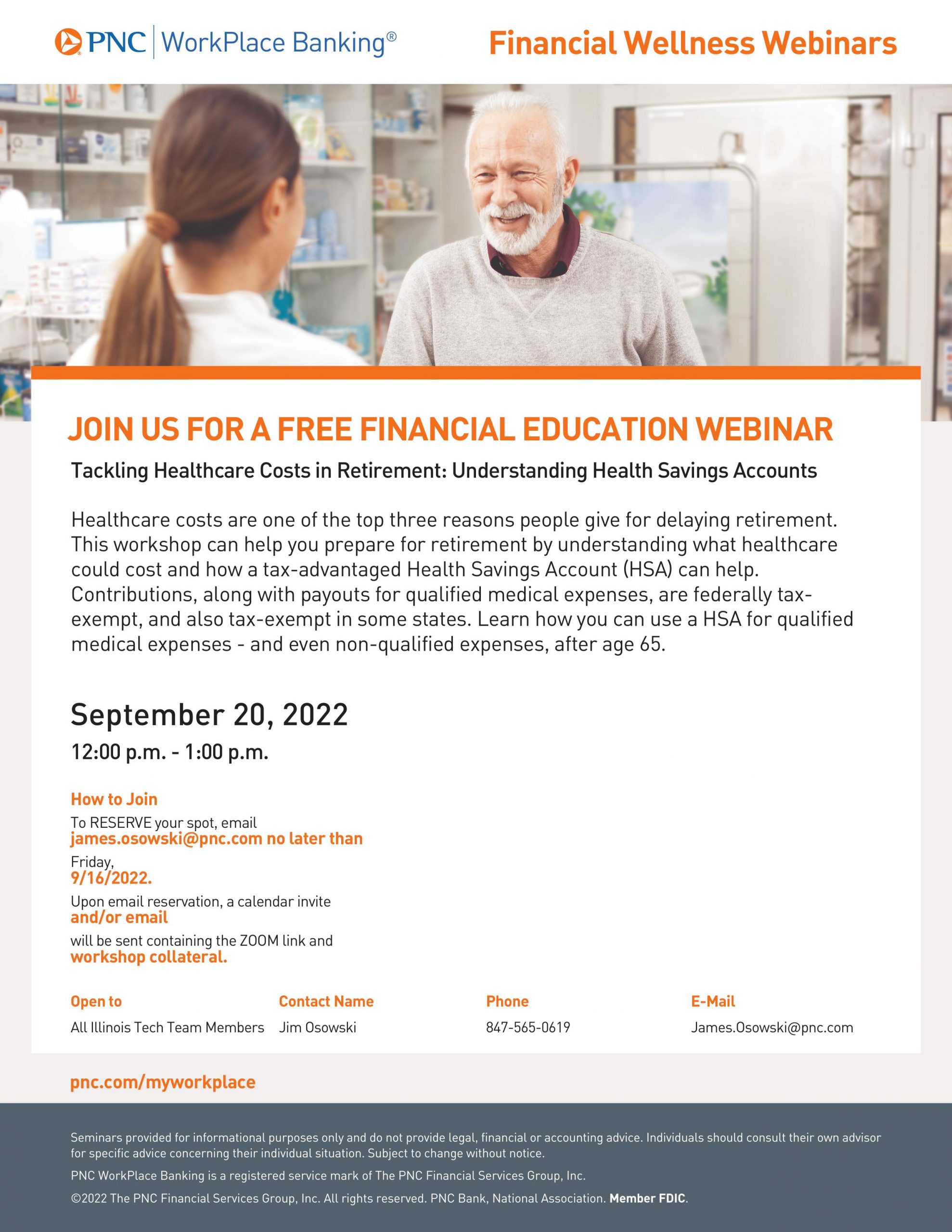 Human Resources is pleased to present a series of Financial Wellness courses, made possible by Illinois Tech's partnership with PNC Bank. The third course of 2022, Tackling Healthcare Costs in Retirement: Understanding HSAs, will take place via virtual workshop on Tuesday, September 20 at Noon.
To sign up, please fill out the Google registration form. An invitation will be sent the morning of September 20, which will include the Zoom link as well as session materials.
PNC will host one additional course this year as well. Be on the lookout for registration for the following workshop:
Teaching Kids Smart Money Choices on November 15
PNC WorkPlace Banking® is presenting this Financial Wellness Workshop series. PNC WorkPlace Banking can help improve your financial wellness with access to PNC products, tools, resources and financial specialists. The PNC WorkPlace Banking program also includes certain offers and rewards for employees on select financial products and services, and helps make banking easy and convenient through onsite or virtual sessions with a dedicated team of PNC WorkPlace Banking consultants.