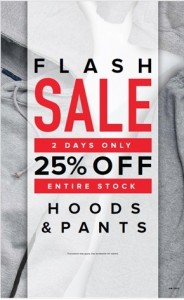 Two days only: Wednesday, October 7 and Thursday October 8, all hoodies and pants are 25% off. Stop by and get a new sweatshirt for the fall season.
Did you know? This year's holiday sweatshirts are in stock. Get yours before they are gone.
Questions? Call the store at 312.567.3120.