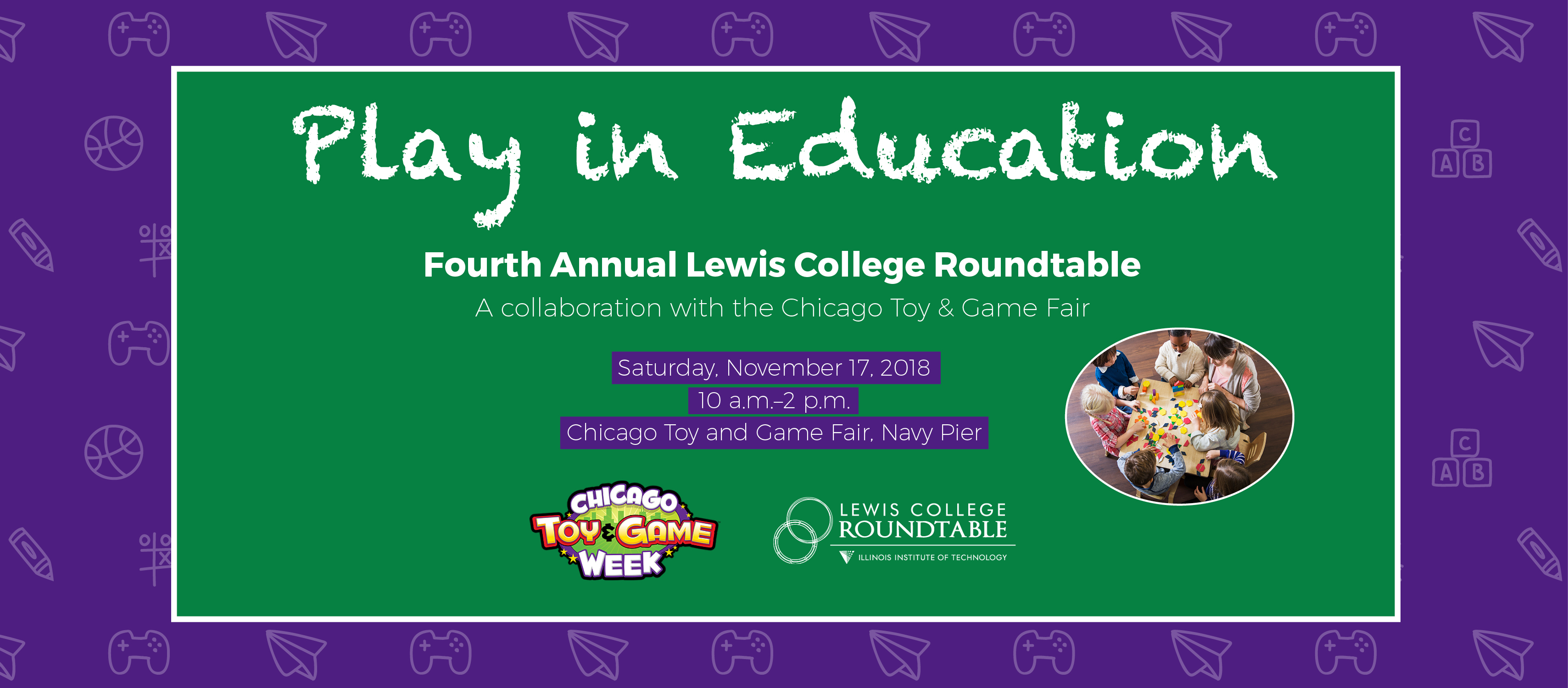 Lewis College of Human Sciences is pleased to announce that it has partnered with Chicago Toy & Game Week for the Fourth Annual Lewis College Roundtable on Saturday, November 17 from 10 a.m.–2 p.m.
Lewis College is a sponsor of the Play in Education (PIE) conference track at the 16th Annual Chicago Toy & Game Fair at Navy Pier. The fair is North America's largest non-hobby toy and game fair open to the public.
Play is pivotal in cognitive development and social skills in children. Research has shown that kids develop a stronger sense of creativity and inquisitiveness while playing. This year's PIE event will feature six presentations, including a session from Illinois Tech's Jennifer Miller, associate professor of psychology. A lunch session is also included during the event.
Expand your brains, get social, come out and play with us at the next Roundtable.