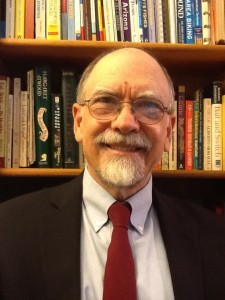 Fred Block will speak on the topic of  "Post-WWII U.S. Government Investments in Science and Technology" on Friday, April 11, 2014 at 10 am in the Hermann Union Building. This event will be part of an interdisciplinary conference hosted by the Benjamin Franklin Project at IIT. The conference, "Infrastructures of Creativity: Institutions and Innovation in the 18th and 21st Centuries," will consider today's innovation landscape alongside that of the Atlantic Enlightenment, which was a period of remarkable innovation and creativity. Over the course of the two days, we will explore the types of institutional infrastructures and intellectual processes that foster or, alternatively, hinder innovation.
Block's research interests center on economic and political sociology, sociological theory, and the sociology of warfare. For the past six years he has been researching the activities of the U.S.government in support of the commercialization of new technologies. He argues that these efforts are far more widespread than most analysts have recognized. The programs are "hidden" because they are rarely discussed by journalists or academics, they run counter to the prevailing "free market" ideas, and they operate in a decentralized fashion that makes it difficult to track their impact. With a group of collaborators and the co-editorship of Matthew R. Keller, he completed an edited volume on these programs entitled State of Innovation: The U.S. Government's Role in Technology Development. His new book The Power of Market Fundamentalism: Karl Polanyi's Critique, co-authored by Margaret R. Somers, will be published by Harvard University Press this spring, and it focuses on the social and economic theory of Karl Polanyi, who is increasingly considered one of the major social scientists of the 20th century.
All IIT students, faculty, staff, and alumni are invited to attend Dr. Block's talk, as well as all other keynote events. For a full list of conference events and more details, visit the conference website.