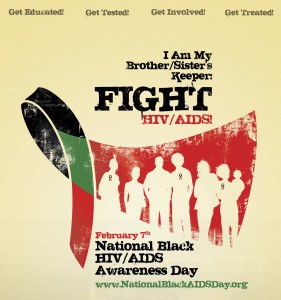 Free rapid-test screenings for HIV/AIDS will be offered to all IIT, Shimer and Vandercook students through a partnership between IIT's chapter of the Black Student Union and GLAM, from 11 am – 4 pm, on Friday, February 7, 2014.
All screenings are confidential and will take place in the Student Health and Wellness Center, IIT Tower, 3rd Floor. This effort is in keeping with National Black AIDS Awareness Day, an annual event that employs education to facilitate community mobilization.
This event reflects the values expressed in IIT's Diversity Statement and is intended to promote diversity at IIT.