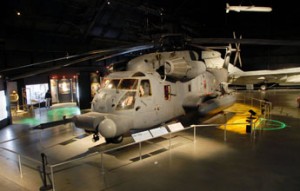 The AFROTC Department of Aerospace Studies will be conducting a day trip to the National Museum of the U.S. Air Force in Dayton, Ohio, this Saturday, March 16. Departure time will be 5:00 am sharp from IIT Tower with a return time between 9:00–10:00 pm.
There are approximately 30 seats available. All IIT faculty, staff and students interested in learning more about the history of the United States Air Force. Dress is smart casual. Transportation and admission will be free, while food and museum extras (theater, simulators) will be at personal expense.
Early sign-ups are encouraged. If you wish to attend, please contact Cadet Marian Dinkha or Captain Jason Bennett. Seats will be given out on a first-come, first-served basis.