The first fall 2018 Future of Higher Ed Forum was a success with more than 60 faculty and staff attending. The large majority of the respondents agreed or strongly agreed that the event:
Contributed to a campus culture of communication and collaboration
Produced results to constructively provide ideas and perspectives to the university's strategic planning committees
Inspired a different kind of professional development and growth among participants
Contributed to their connection with Illinois Tech's founding purpose (Million Dollar Sermon)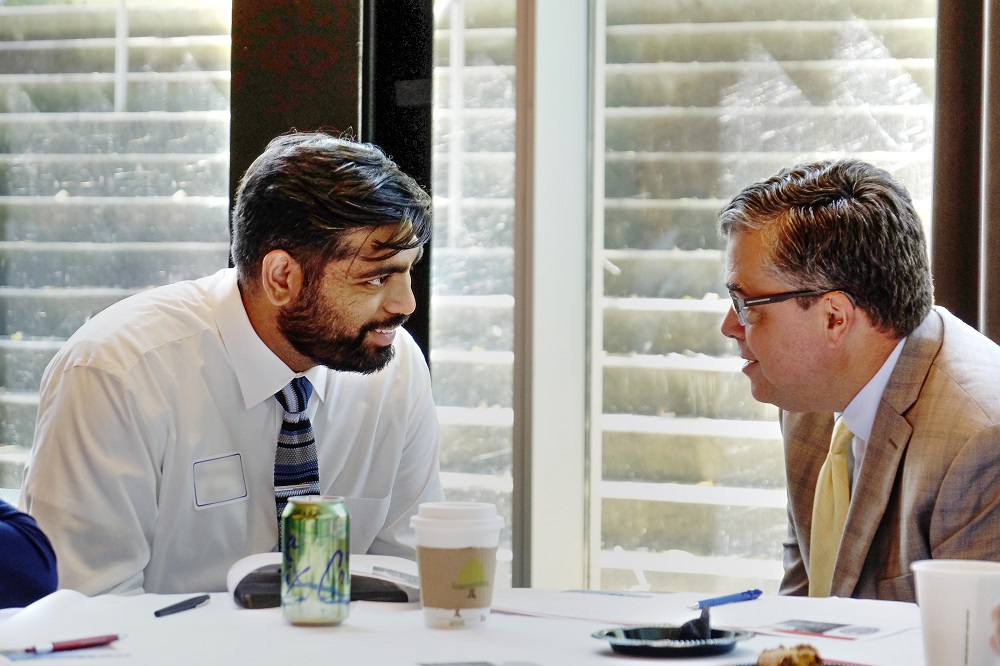 Next Steps
Whether or not you attended the first forum, we hope you will join us at the second session.
Forum 2: Learning how to be a more student-centered university (offered twice)
In preparation for the event, we would like to know how you define being "student-centered." Please share your thoughts in this web form.
Feel free to bring your brown bag lunch. Coffee, tea, and light refreshments will be provided.
Although an RSVP is not required, it is helpful. RSVP here.
The Future of Higher Ed Forum Series is an ongoing, evolving experiment, and we welcome and value participation from all Illinois Tech faculty and staff. Please consider coming to this event and spreading the word to your colleagues.
Questions? Contact Sarah Pariseau at sparisea@iit.edu.
This "Future of Higher Education" forum series is co-sponsored by Academic Affairs, the Staff Advisory Council, and the University Faculty Council in collaboration with the Office of the Provost.