The final session of the fall 2018 Future of Higher Ed Forum Series will take place on Wednesday, November 14 from 12:30–2 p.m. in the Ed Kaplan Family Institute for Innovation and Tech Entrepreneurship Tellabs Innovation Alley. Whether or not you attended the first two forums, we hope you will join us.
Forum 3: Determining our core values
As we build on the legacy of the Million Dollar Sermon and work toward enhancing student-centeredness, this third session will focus on the shared set of values that should guide us and how to consider putting them into action.
Please feel free to bring your brown bag lunch. Coffee and tea will be provided.
Although an RSVP is not required, it is helpful. RSVP here.
The Future of Higher Ed Forum Series is an ongoing, evolving experiment, and we welcome and value participation from all Illinois Tech faculty and staff. Please consider coming to this event and spreading the word to your colleagues.
Questions? Contact Sarah Pariseau at sparisea@iit.edu.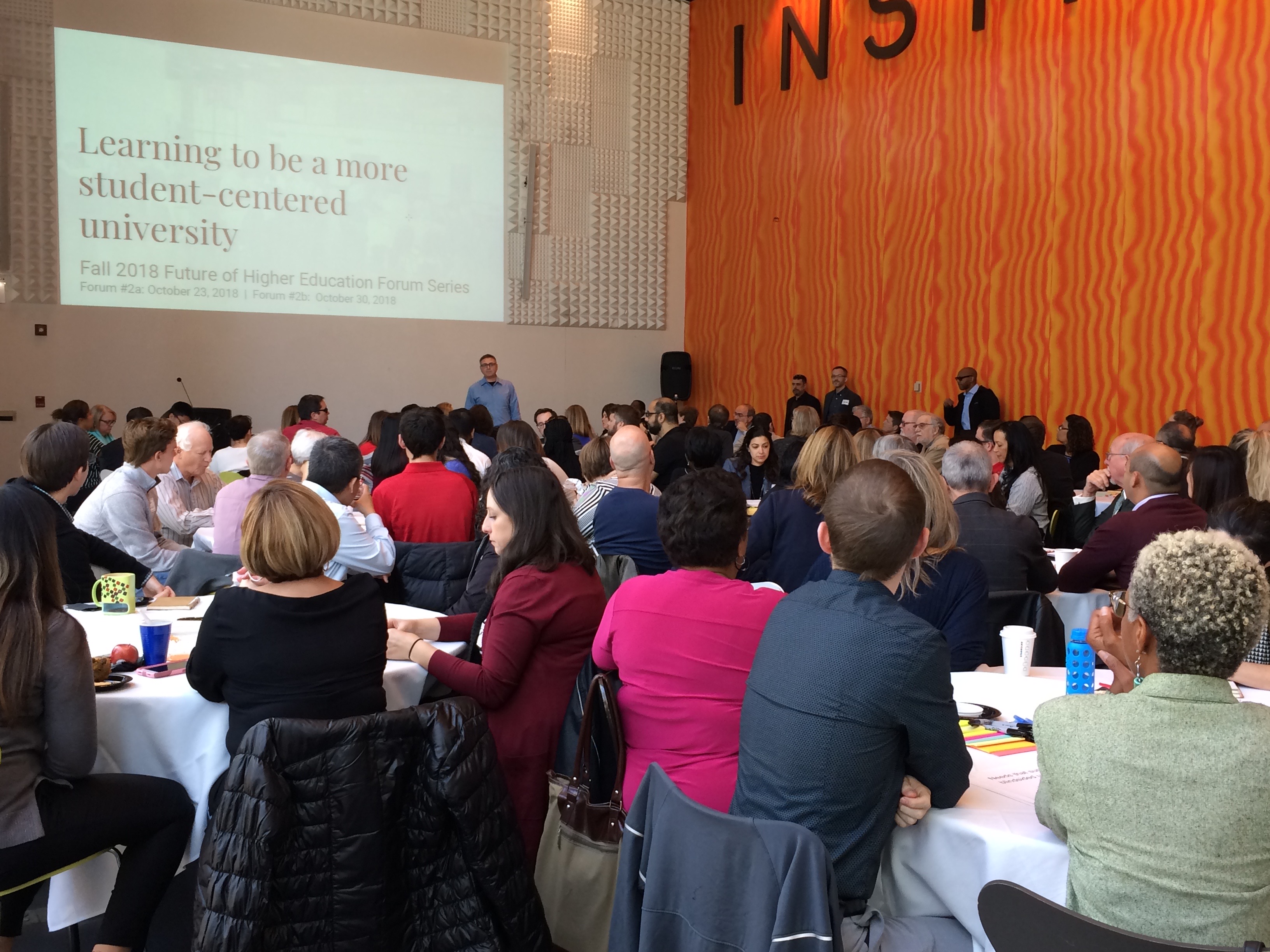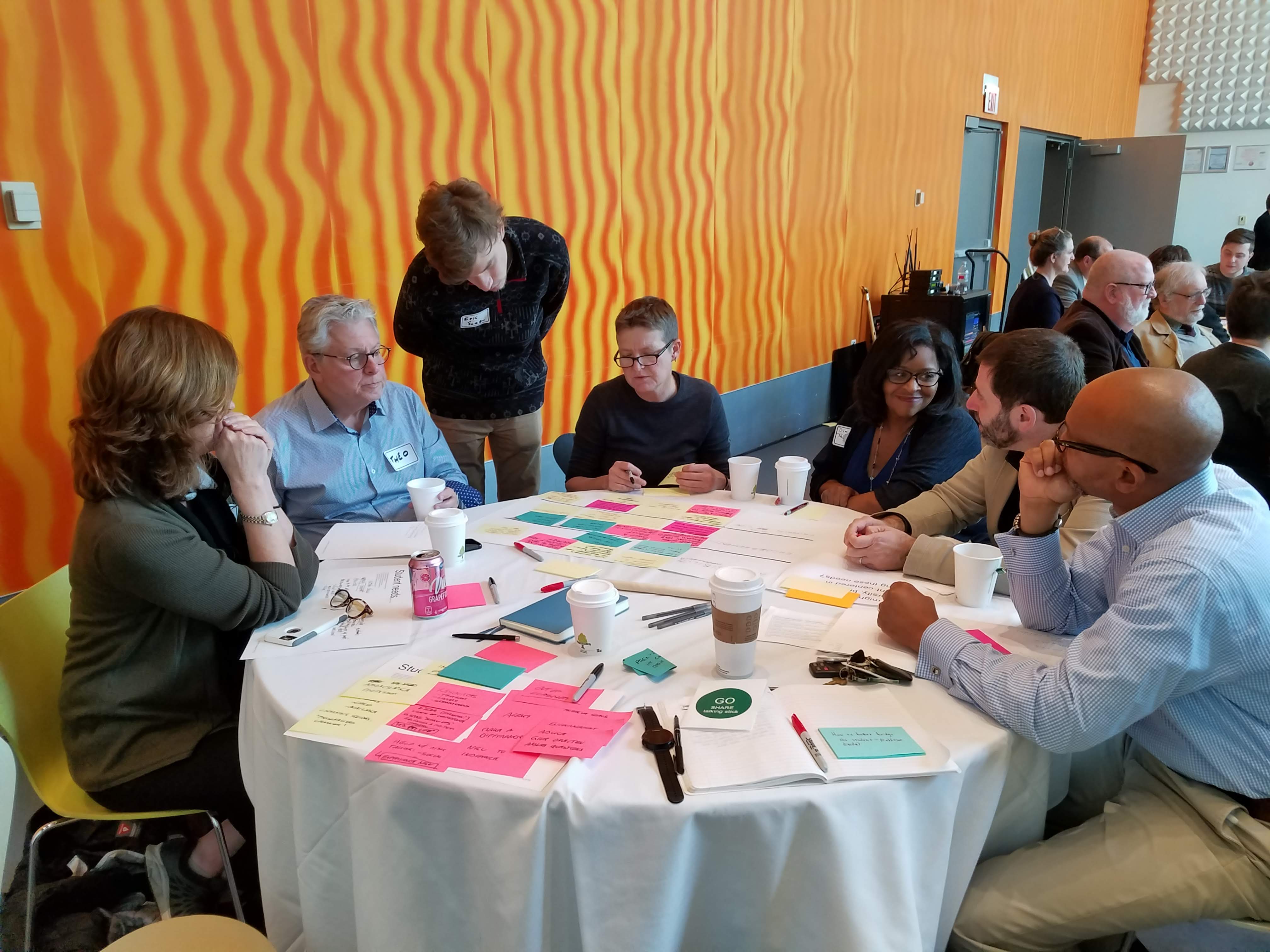 This "Future of Higher Education" forum series is co-sponsored by Academic Affairs, the Staff Advisory Council, and the University Faculty Council in collaboration with the Office of the Provost.