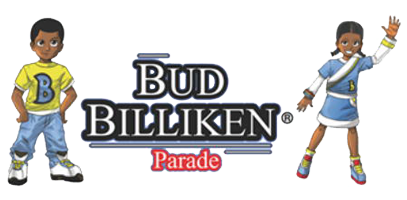 Illinois Tech's External Affairs team invites you to join them to march in the 88th Annual Bud Billiken Parade—the second largest parade in the United States.
When: Saturday, August 12
• 9 a.m. Meet in IIT Tower Lobby (t-shirts will be provided)
• 9:30 a.m. Walk to Parade at 35th Street and King Drive
• 10 a.m. Parade Starts (one mile)
Group Sponsors:
• Illinois Tech alumni, faculty, staff, and students
• Bright Star Church
• Bright Star Community Outreach
• Bronzeville Community Action Council
Please register here by Wednesday, August 9. 
Did you know that the Bud Billiken Parade began as the big idea of a graduate of Kent College of Law, one of the schools that formed Chicago-Kent College of Law at Illinois Tech? Robert Sengstacke Abbott, founder of the Chicago Defender newspaper, created the first parade in 1929 to honor youth who sold the newspaper. Today, the Bud Billiken Parade is one of the largest parades in the United States.