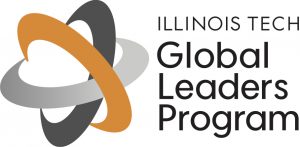 The Illinois Tech Global Leaders Program is seeking educators from various academic disciplines and backgrounds to share their expertise and insight with our high-achieving Chicago-area high school students participating in our STEM enrichment and college access program. You can help us by joining our program on Tuesday, July 5 from 1:30 – 4:30 p.m. in the John T. Rettaliata Engineering Center.
Session 1: 1:30-3 p.m.
Session 2: 3-4:30 p.m.
Presenters may choose to participate in either session 1 or 2, or both. If you are interested, fill out this Google form. These sessions will allow for small groups of students (12-17) to observe short, 20-minute presentations from a faculty member and to ask questions. Students rotate through a series of classrooms to observe multiple presentations. In the past, educators, graduate students, and industry professionals have used these sessions to share what fascinates them about their field, as well as what higher education and eventual employment look like in different disciplines. If you are interested in this opportunity, a more detailed agenda for each session will be shared with you. We emphasize interaction and engagement in these presentations, and we know these sessions are often instrumental in what our Scholars decide to study in college. Our program is very hands-on, experiential, and student-centered. Whenever possible, we strive for Explore Your Major sessions to be similarly structured. The Scholars (now Global Leaders) are incredibly capable and inspiring young people. We hope you're able to join us and experience that firsthand. Questions? Email Luke Chitwood jchitwoo@iit.edu.