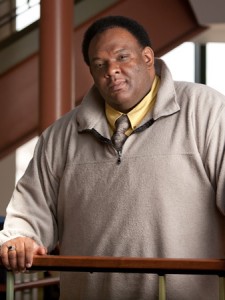 Join us for a lecture titled, "God of Our Weary Years: Black Lives Mattering in America" on Monday, February 29 at 6:30 p.m. in Perlstein Auditorium. Julius Bailey will discuss the themes in his new book, Racial Realities and Post-Racial Dreams: The Age of Obama and Beyond.
Philosopher, cultural critic, social theorist, and diversity lecturer, Bailey teaches in the Department of Philosophy at Wittenberg University. He has been interviewed on CNN, Fox, BET, and ABC Nightline, and has appeared on numerous radio shows as a social critic and education advisor.
See a full list of Black History Month events here.
This event reflects the values expressed in IIT's Diversity Statement and is intended to promote diversity at Illinois Tech.