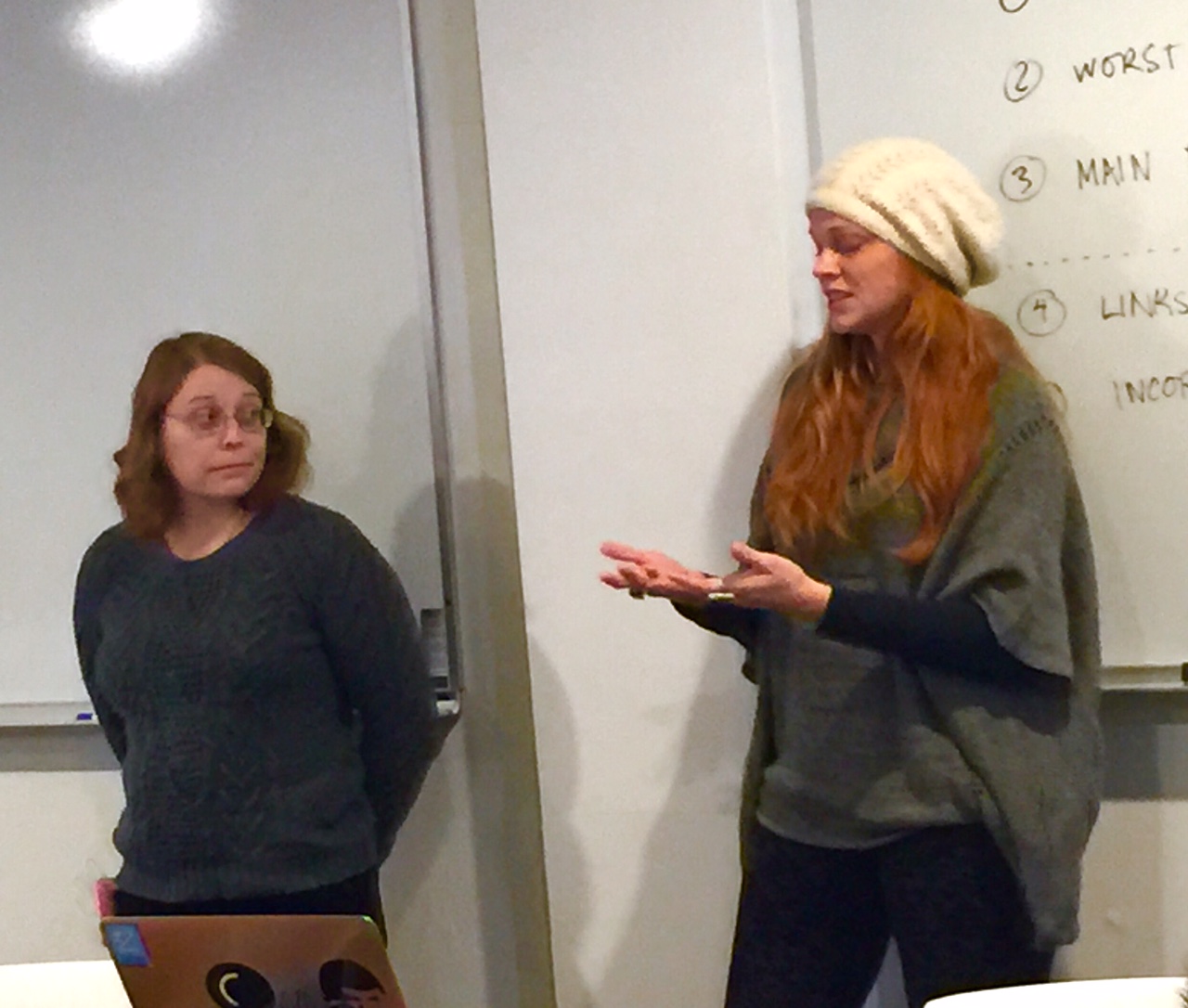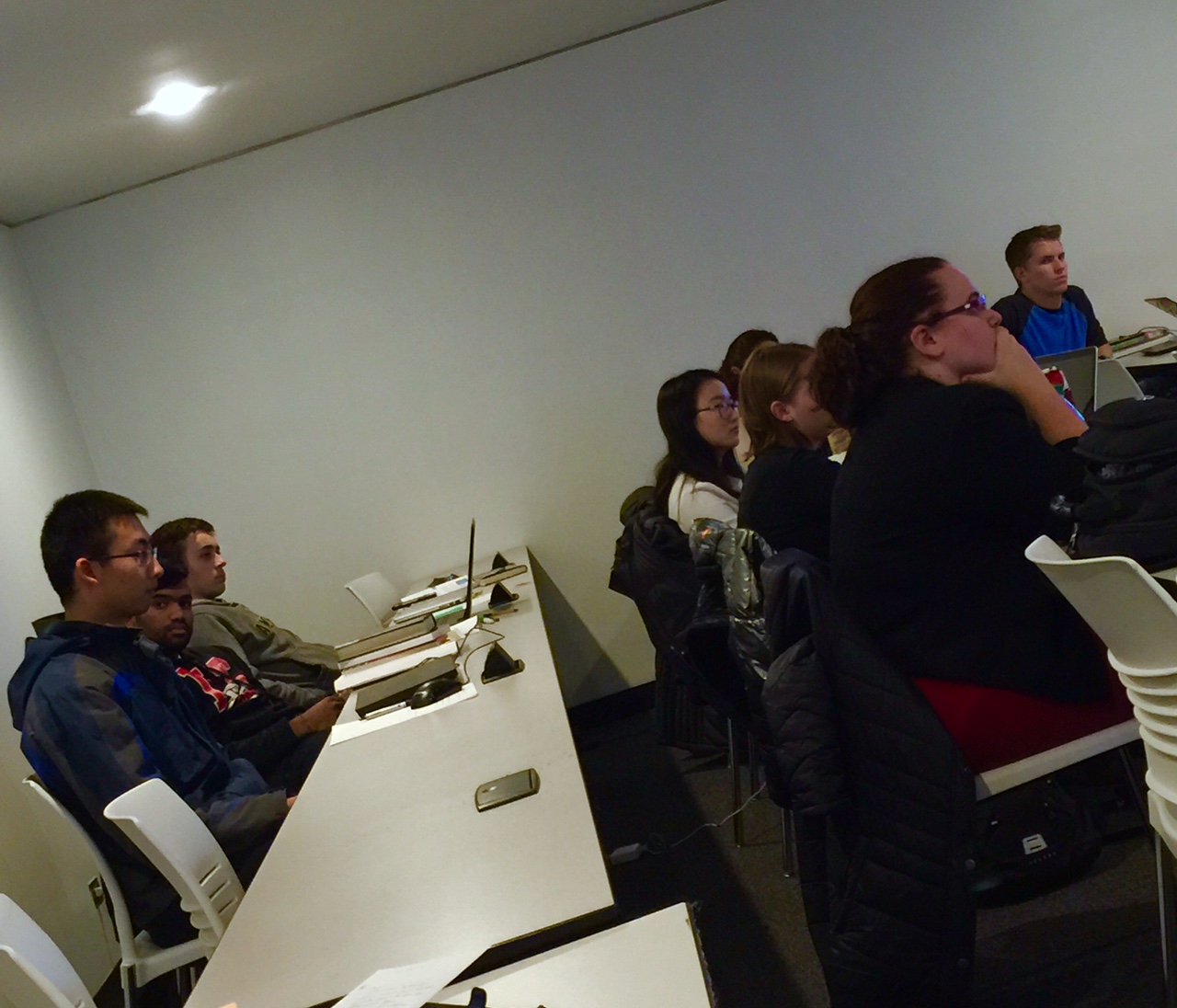 Two Chicago-based documentarians who are making a film about computing legend Grace Hopper visited Illinois Tech on November 22 to speak to students in Lewis College of Human Sciences Assistant Professor Marie Hicks's class on Women in Computing History (HIST 385). The filmmakers—Melissa Pierce and Marian Mangoubi—talked about the details of their work process and how they decided to make a documentary about the famous programming admiral. Their presentation was also peppered with lesser-known information about Hopper's life. For instance, did you know that Hopper, whose career depended on orderly, programmatic thinking, was a pack rat whose home only had one place clear enough to sit down?
The filmmakers also discussed how to transition to using humanities knowledge outside the classroom, and how to turn one's skills for historical research into a project or career outside of academia. Students gained valuable professional development knowledge in addition to learning more about the process of how to fund, staff, and film an independent movie.
Pierce and Mangoubi's film, Born with Curiousity, looks at Hopper's story from a new perspective, and shows the importance of doing more than just adding women into the pre-existing narratives of "great man" computing history. Though Grace Hopper is synonymous with women in computing, many in tech-related fields still struggle to understand why it's important to study women in computing. Hicks's course, which appears to be the first course in the nation to teach the history of computing through the perspectives and experiences of women, focuses on helping students understand why certain perspectives have been left out of tech history, and what blind spots have developed in current high technology fields as a result. You can view the course syllabus here. The class will be offered again next fall.