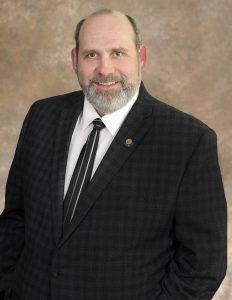 Sandor Demeter (HP M.A.S. '16) has been appointed to the Canadian Nuclear Safety Commission (CNSC), a position equivalent to the United States Nuclear Regulatory Commission. His CNSC appointment is for one year, pending an official application/interview process, and will likely be extended once this process is complete.
In addition to his health physics degree from Illinois Tech, Demeter has a Doctor of Medicine (MD) degree from the University of Saskatchewan, a Master of Health Science in Community Health and Epidemiology from the University of Toronto, and a Master of Science in Health Technology Assessment and Health Economics from the University of Edmonton. He is certified by the Royal College of Physicians and Surgeons of Canada in community medicine and nuclear medicine.
Demeter is currently a staff nuclear medicine physician and nuclear medicine section head at Health Sciences Centre of Winnipeg Regional Health Authority (WRHA); co-director of the WRHA PET/CT Program; and medical director, WRHA Central Radiopharmacy. He is also an associate professor at the University of Manitoba in the Department of Radiology and the Department of Community Health Sciences, and adjunct professor in the Department of Physics at the University of Winnipeg. Previously, he was chair in the Department of Radiology at University of Manitoba.
Demeter has extensive consulting experience, including as a physician advisor to the CNSC since 2012. He has received multiple research awards; has been a member of several associations, including the International Committee on Radiation Protection, Canada Safe Imaging, and the Canadian Society of Nuclear Medicine, where he was president-elect; and has authored or co-authored approximately 40 scientific papers, posters, and abstracts. Several of his most recent publications were built on work done at Illinois Tech.
Illinois Tech's Master of Health Physics covers radiation safety in medical, industrial and environmental settings primarily related to ionizing radiation. Demeter said, "My health physics educational experience at IIT was excellent. It has prepared me well and has been instrumental for my committee work with the International Commission on Radiation Protection (Committee 3 – Protection in Medicine) and for my commissioner role with the Canadian Nuclear Safety Commission."