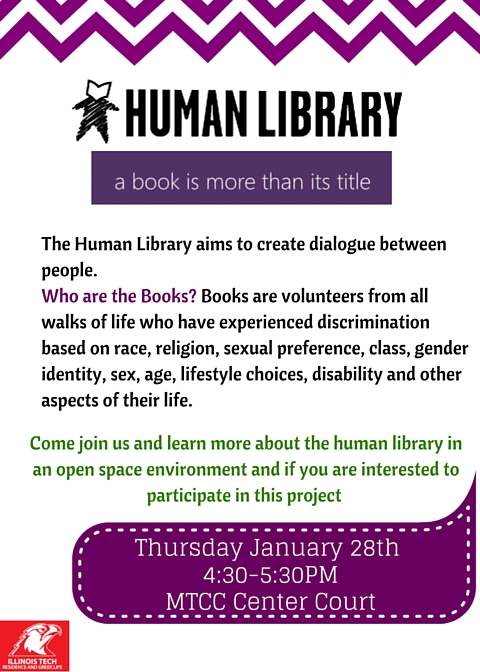 Come learn about the Human Library on Thursday, January 28 from 4:30-5:30 p.m. in The McCormick Tribune Campus Center (MTCC) Center Court.
The Human Library is an event that works to create a dialouge about diversity in a unqiue way.
Learn how you can participate and help bring this event to Illinois Tech.
This event reflects the values expressed in IIT's Diversity Statement and is intended to promote diversity at Illinois Tech.