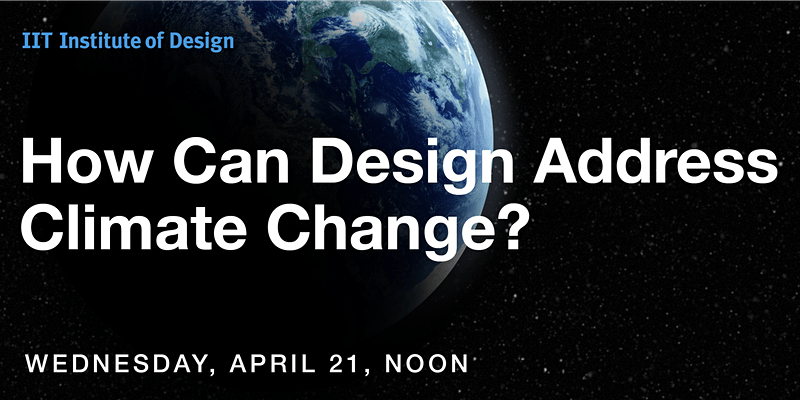 Approaching the 51st annual Earth Day, we face an unprecedented challenge: climate change. Driven largely by human activities, and witnessed recently in everything from blizzards in Texas to wildfires in the western US, climate change has people across sectors working to mitigate both its causes and its effects. Policymakers are proposing interventions and businesses are exploring market solutions. So what is design's role?
In a panel discussion held Wednesday, April 21 from noon–1:00 p.m, ID associate professor Weslynne Ashton, students Rosanna Lederhausen and Anand Nagapurkar, and ID alum Brandon Schauer consider how design can address climate change. Schauer is Senior Vice President, US Climate Change at Rare.org, a nonprofit empowering people to change their behavior and become environmental stewards.
RSVP for this event using this link.