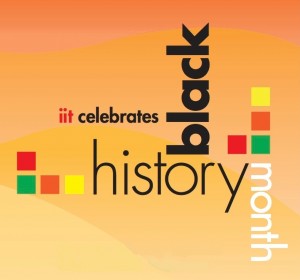 The Student Center for Diversity and Inclusion (SCDI) is excited to announce the partnership of the DuSable Museum, Little Black Pearl (LBP)–Art and Design Center's Options Laboratory High School–and IIT Institute of Design (ID). Students from Institute of Design will lead a project to assist with a redesign phase of the DuSable Museum this semester. Students from LBP, Options Laboratory HS will assist the efforts of the ID students, who will create a multi-tiered student learning approach to advanced design methods, creative art and technology. A blog will be created to track the progress of the project and students from other schools will be invited to share in the experience online and at the museum. This partnership was developed by SCDI to support the community, inspire collaborative learning and promote higher education. Stay tuned for more information as the project progresses.
Visit the DuSable Museum website for a list of Black History Month performances and programs.
---
A Journey to Cultural "Soul Food"
You are invited to dine in the Commons for a culinary treat! The lunchtime program for the month of February will introduce delicious meals from four different regions of the world that will  include a display table in the cafeteria showcasing spices, fruits, vegetables and other items including literature on spirituality, recipes and more!
· Wednesday, February 1 – Soul Food
· Friday, February 10 – Caribbean
· Friday, February 17 – African
· Friday, February 24 – Louisiana Cajun
---
A History Lesson: A Celebration of Black History's Past, Present and Future!
The Harold Washington Cultural Center
Friday, February 17, 2012
7 – 9 pm
---
Please look at the Galvin Library Diversity & Inclusion Guides for information regarding resources and history on African American culture.
For questions regarding BHM events, please contact Lisa Montgomery at SCDI@IIT.edu.
Sponsored by Black Student Union (BSU), National Society of Black Engineers (NSBE), the Department of Student Access, Success & Diversity, Sodexo, Shimer College Office of Student Life, the Office of Spiritual Life and Service Learning and the Student Center for Diversity and Inclusion.