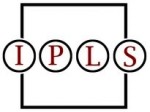 The Intellectual Property Law Society (IPLS) at IIT Chicago-Kent College of Law will present "Patent Wars Strike Back! Apple v. Samsung: The Rise and Wrath of Design Patents." Attorney Christopher V. Carani of McAndrews, Held & Malloy, Ltd., will be the guest speaker. The program will be held October 18 from 5:30 p.m. to 9:00 p.m. in the law school's Governor Richard B. Ogilvie Auditorium, 565 West Adams Street (between Clinton and Jefferson streets) in Chicago.
In 2011, IPLS launched the first "Patent Wars" program as a roundtable discussion of current issues and trends in intellectual property law. That program examined the paradigm shift in patent strategy in which mobile device companies amass large quantities of patents in order to be able to sue competitors for patent infringement, or to be in position to threaten retaliatory lawsuits.
Building on the success of the inaugural event, this year's "Patent Wars" program will focus on Apple, Inc., and Samsung Electronics Co., Ltd., two multinational companies currently embroiled in a series of lawsuits related to the design of smart phones and tablet computers. Suits have been filed in Australia, England, France, Germany, Italy, Japan, the Netherlands, South Korea, and the United States. (These two companies account for more than half the world's smart phone sales.) In August of this year, a U.S. federal jury found in favor of Apple and awarded the company more than a billion dollars in damages.
Carani's remarks will focus on the outcome of Apple v. Samsung and what it means for technology companies. According to Carani, the "verdict should be viewed as a much-needed opportunity for Apple's competitors to 'go back to the drawing board.' This, in turn, will mean consumers can expect new, exciting and even daring designs." A discussion and reception will follow his remarks.
Christopher V. Carani, a shareholder in McAndrews, Held & Malloy, is internationally recognized in the field of design law, which involves the protection and enforcement of product design through the use of copyrights, trade dress and design patents. Carani has litigated numerous disputes regarding design rights and has served as a legal consultant and expert witness in design law cases. In the landmark design patent case Egyptian Goddess v. Swisa, which reshaped the law on design patents, Carani represented the amicus curiae American Intellectual Property Law Association at both the petition and en banc phases.
Tickets are $5 for IPLS members in good standing, $10 for law students and $20 for attorneys. For more information, please contact Dunstan Barnes, dbarnes@kentlaw.edu.