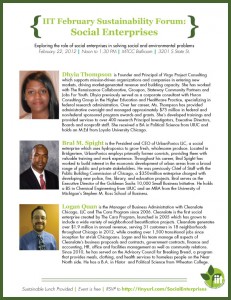 Our next forum is from 12 – 1:30 pm this Friday, February 22 in the MTCC Ballroom (new location!).  Space is limited, so make sure to RSVP here soon.
Anyone from our community is welcome to attend, and the forums are a great opportunity to learn more about different areas of sustainability and meet influential leaders especially from the Chicago area!
If you have any questions, feel free to email us at campussustainability@iit.edu.