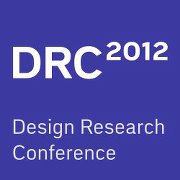 Register now for IIT Institute of Design's Design Research Conference (DRC), to be held October 9–10 at the Spertus Institute, 610 S. Michigan Avenue in Chicago's Loop.
DRC 2012 will look beyond the scope of modern design research to consider the emerging impact of diverse disciplines on practice. Keynote speakers from fields such as behavioral economics, storytelling, and network science will push attendees to broaden ways to engage and apply research. Presentations by design practitioners will follow, connecting new thinking to daily process. IIT ID welcomes Michael Norton of Harvard Business School, viz whiz Miriah Meyer, and many others.
Tickets for IIT students, faculty, and staff are available now for just $140.  Register today!