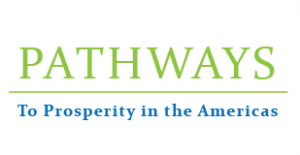 Higher Education for Development (HED), with funding support from the United States Department of State's Bureau of Oceans and International Environmental and Scientific Affairs, announced a three-year higher education partnership aimed at promoting sustainable manufacturing and economic growth in Latin America on August 1. The initiative will help create a modern workforce to implement cleaner production practices, meeting the goals of Pathways to Prosperity in the Americas.
The multi-national effort, known as "Pathways to Cleaner Production in the Americas," integrates business, engineering, and environmental education as a collective response to the need for technically innovative skills training in industry across the Americas.
Illinois Institute of Technology (IIT) will establish a cross hemispheric academic network by partnering with the New York Institute of Technology (NYIT), Insitituto Tecnológico de Costa Rica, Instituto Tecnológico de Santo Domingo of the Dominican Republic, Universidad Centroamericana "José Simeón Cañas" of El Salvador, and Universidad San Ignacio de Loyola of Peru. IIT will expand this partnership into Nicaragua, Honduras, and Guatemala in the coming months.
The partners will enhance academic training and curricula in cleaner production and sustainable industrial development to improve environmental performance and productivity of micro-, small- and medium-sized enterprises (MSMEs) in Pathways countries. The World Environment Center and the National Cleaner Production Centers will work with students and enable them to gain practical experience implementing cleaner production practices by working directly with MSMEs.
IIT Stuart School of Business Assistant Professor Weslynne Ashton is the partnership director with responsibility for overall management of the network and its activities. The US leadership team includes Associate Professor Nasrin Khalili, also from IIT Stuart, and from NYIT, Dean Nada Marie Anid; Associate for Strategic Partnerships, Marta Panero; and Associate Professor Sarah Meyland, all from the School of Engineering and Computing Sciences, and Associate Professor Sarah McPherson, from NYIT's School of Education. The leadership team has extensive experience in the design and implementation of industrial environmental research projects and academic programs at national and international scales.
"We are very excited to have been selected to lead this initiative. It matches perfectly with IIT's commitment to international collaboration and interdisciplinary research and education. It opens the door for conducting innovative research on industrial sustainability and economic development in Latin America," said Ashton. "Through this project, we will also help smaller enterprises implement sustainable practices that enhance their competitiveness, here in the United States and in each of the partner countries."
Said NYIT's Anid, "Supporting applications-oriented research that benefits the larger world is core to NYIT's mission. We are proud to be partnering on a model project of this kind that integrates business, engineering, and environmental education to help address a pressing need in the Americas."
Highlighting the environmental cooperation with Pathways to Prosperity countries, Secretary of State Hillary Clinton remarked, "We are working to help small and medium-sized enterprises decrease the amount of water, energy, and raw materials they need to protect natural resources, shrink carbon emissions, and save costs."
"U.S. higher education excels in leading collaborative projects that benefit communities and institutions," said HED Executive Director Tully Cornick. "The launch of the Pathways to Cleaner Production partnership exemplifies the great reach of international higher education partnerships and how they can improve the world in which we live. This partnership offers borderless solutions for a future that must consider both environmental conservation and economic strength in today's global business."
The current award amount funded by the U.S. Department of State totals $759,000. The projected cost share from U.S. institutions is approximately $280,000.
HED mobilizes the expertise and resources of the higher education community to address global development challenges. HED manages a competitive awards process to access expertise with the higher education community in coordination with the American Council on Education (ACE), the American Association of Community Colleges (AACC), the American Association of State Colleges and Universities (AASCU), the Association of American Universities (AAU), the Association of Public and Land-grant Universities (APLU), and the National Association of Independent Colleges and Universities (NAICU). Visit HED for more information.
The Department of State is the lead U.S. foreign affairs agency within the Executive Branch and the lead institution for the conduct of American diplomacy. Established by Congress in 1789, the department is the oldest and most senior executive agency of the U.S. Government. The head of the department, the Secretary of State, is the President's principal foreign policy advisor. The secretary carries out the President's foreign policies through the State Department and the Foreign Service of the United States. Headquartered in Washington, D.C., the Department of State implements U.S. foreign policy worldwide. The Department of State promotes and protects the interests of American citizens by:
• Promoting peace and stability in regions of vital interest
• Creating jobs at home by opening markets abroad
• Helping developing nations establish investment and export opportunities
• Bringing nations together and forging partnerships to address global problems such as terrorism, the spread of communicable diseases, cross-border pollution, humanitarian crises, nuclear smuggling, and narcotics trafficking
Pathways to Prosperity in the Americas links Western Hemisphere countries committed to democracy and open markets in an initiative to promote inclusive growth, prosperity, and social justice. Pathways is a policy-level dialogue through which countries learn from one another's experiences and collaborate to spread the benefits of economic growth more broadly to all of our citizens. For more information, visit the Pathways website.