The fall 2012 issue of IIT Magazine, "Rising to the Challenge: STEM Education at IIT," is now available online. Inside you will find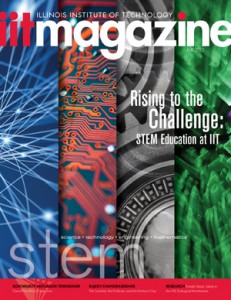 a profile on the alumnus who was a member of the architecture teams behind the 486 and Pentium chips, a Q&A with a SpaceX mission operations engineer, and articles on yeast shmoos in space, safety in the operating room, membrane research, and more.
Check out IIT Magazine's Fall 2012 issue.