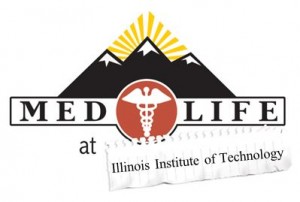 Nearly 50 IIT students from a plethora of majors have formed a chapter of MEDLIFE (Medicine, Education, and Development for Low-Income Families Everywhere), a national organization that supports the advancement of health care in Central and South America. The new IIT MEDLIFE chapter members are dedicated and passionate about helping those in need.
The main objective of MEDLIFE is to supply medicine, education and development to low-income areas in Central and South America via mobile clinics and a series of ongoing community development projects in Lima and Cusco (Peru), and Riobamba, Tena and Esmeraldas (Ecuador). During these mobile clinics, dedicated, local physicians and administrators provide free medical services and educational events on hygiene. Clinics held include dentistry, pediatrics, pharmacology, gynecology, nursing and internal medicine. Students from all chapters also have the ability to participate in these clinics by working alongside local health care practitioners and participating in health education workshops in related fields.
It is the current goal of the IIT MEDLIFE chapter to raise $20,000 by February 2014 to send 10 IIT students and one faculty member to a mobile clinic in Lima, Peru during spring break. The chapter plans to raise money through soliciting sponsorships from local biotechnology companies beginning this summer. However, after the medical brigade, the IIT MEDLIFE chapter will continue to raise funds to send to South America to bring medicine and supplies to those working there.
"We want to bring health care to those who do not have access to it," says Mary Thomas, (MBB), president and co-founder of the IIT MEDLIFE chapter. "This is a great application of an IIT education to real-world problems." Additional officers include Cecilie Tassone, vice president and co-founder (BME); Sara Iguodala, vice president of fundraising (BIOL); Roshani Patil, secretary (BME); Karen Castillo, publicity chair (MBB) and Whitney Theisen, treasurer (ARCE/EMGT).
The chapter encourages students of all majors to look into the organization and get involved. "Regardless of academic background, there are many ways in which your expertise can improve the lives of those who are most in need," Tassone says. Currently, MEDLIFE is coordinating with local clinics and health care-related organizations to make volunteer opportunities available to students involved with the organization.
The chapter is also seeking to bring a faculty member on our upcoming trip this spring. If any faculty members are interested in attending this trip, they should contact Mary Thomas or send an email to medlife@iit.edu.
Find out more about the group by clicking here.
Donations are accepted online through IIT College of Science and Letters by clicking here. Anyone who wishes to donate can also make a check payable to IIT, with "MEDLIFE" in the memo section, and send it to Alex Garrett, Office of Campus Life, MTCC Room 216.
Follow the group on Facebook.