In order to raise funds for the trip to the Southern California Intercollegiate Athletic Conference Classic in December, the Illinois Tech Men's Basketball Team is participating in a fundraising program.
The team is partnering with XtraMan Fundraising to sell discount cards which are similar to credit cards and offer substantial local and national discounts. The cards are $20 each. Once purchased online, stop by the Athletic Office in Keating Sports Center to pick up your card from Director of Athletics Enzley Mitchell or Director of Basketball Operations Mike Vander Heyden. Cards can also be purchased directly in the Athletic Office. Exact change is appreciated. A free $25 restaurant gift certificate is also available with a purchase.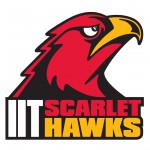 The fundraiser will end on December 1, 2013. For questions or more information, contact Enzley Mitchell or Mike Vander Heyden. Your support is appreciated.