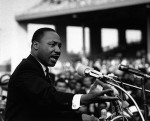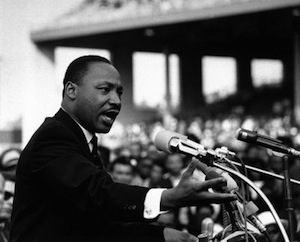 Dr. Martin Luther King, Jr.'s birthday is a celebration of his life and all of his great achievements. This civil rights leader will be remembered across the  country in various means. In January, Martin Luther King, Jr. Day is a federal holiday that was established to observe the birthday of this chief leader for  peaceful activism. Throughout the month, people are reminded of the great legacy that Martin Luther King, Jr. set forth in the African-American Civil Rights  Movement of the 1960s. During the Civil Rights Movement, people of all races joined together to take a stand against segregation. Please join IIT in this time  of celebration and remembrance for one of America's greatest civil rights leaders.
"My Dream Is" Movement
Facebook and McCormick Tribune Campus Centers TV Screens
Monday, January 20, 2014 – Friday, February 28, 2014
In an effort to continue the progression of the civil rights movement, the campus community was invited by the Student Center for Diversity and Inclusion to share their dream for improving the world. Please follow the movement on TV screen monitors in MTCC and on Facebook. Follow the Facebook movement at IIT Celebration of Dr. Martin Luther King Jr.
Time Magazine Photos – Happy Birthday Dr. Martin Luther King, Jr.
In honor of the holiday commemorating King's birthday, TIME.com presents a gallery of photographs by famed civil rights movement photographer Flip Schulke, accompanied by King's own words on nonviolence, race and his dream for the future of America.
View for additional King celebrations throughout Chicago. For more information, email the Student Center for Diversity and Inclusion.
This event reflects the values expressed in IIT's Diversity Statement and is intended to promote diversity at IIT.