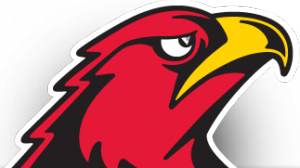 Illinois Institute of Technology Athletics continues with a busy week today through Sunday, October 25.
Women's Volleyball (10-12) opened its home season with a match October 20 against Moody Bible Institute. The Scarlet Hawks will compete at the Illinois College Tournament on Friday, October 23 and Saturday, October 24 in Jacksonville, Ill. Illinois Tech is scheduled to take on Principia, Illinois College, MacMurray, and Anderson (Ind.). Women's Volleyball is ranked 11th in the latest USCAA poll.
On Wednesday, October 21, Men's Soccer (7-7-1) travels to Moody Bible for a 3:30 p.m. match. This weekend, Illinois Tech will be home at Stuart Field to host the Scarlet Hawk Tournament.
Illinois Tech will play at 3:30 p.m. on both Saturday, October 24 and Sunday, October 25 taking on RMU-Lake County (Saturday) and Cleary (Sunday).
The winter teams in action will be Men's and Women's Swimming and Diving. Both squads will travel to Frankin, Ind. to participate in a triangular with Franklin College and Illinois College. Meet time is set for 1 p.m.
Saturday, October 24 will be the first swim meet of the year for both Illinois Tech teams. The Scarlet Hawks will host five meets of their own this season, with the first taking place on Halloween.