The Illinois Tech Biomedical Engineering Society (BMES) has named the recipients of the 2016 BMES Alumni Awards. Michael Morely (BME '08) and Sean Pitroda, MD (BME '06) were named Distinguished Undergraduate Alumni. Monica Moya, (Ph.D. '09) was named a Distinguished Graduate Alumna. Four alumni, Robert Dawe (BME '06, Ph.D. '11), Ashish Tamhane (Ph.D. '09), Zhe Hu (Ph.D. '08), and Christen Deanes (BME, '14) were also recognized for their outstanding achievements in the field. These exceptional alumni were recognized at the BME Alumni-Student Gathering on February 25.
2016 Biomedical Engineering Distinguished Alumni
Michael Morley completed his undergraduate studies in Biomedical Engineering in 2008. As a student he was active in a broad range of activities, including serving as the President of Union Board, as a Senator for the Student Government Association, and as the Social Chair for BMES. Following his undergraduate studies he completed a masters degree in Biomedical Sciences at the Universidad de Los Andes in Bogota, Colombia. He received a prestigious Whitaker Foundation Fellowship which supported his graduate studies. His graduate work focused on the development of a prosthetic finger for carpenter amputees.  This work eventually drove Michael to start a not-for-profit, PALS at work, focused on developing orthotic and prosthetic technologies for developing countries.  Through PALS at work he returned to Illinois Tech as an IPRO instructor. Following his MS studies, Michael joined EPIR Techologies as a Senior Engineer.  In this position he secured funding and directed research on infrared and solar technologies for military and space applications. In 2013 Michael joined the MBA program at Stanford Graduate School of Business where he was named an InSITE fellow and was elected to the Global Speaker Series Committee. After graduation Michael joined McKinsey and Company as an Associate where his work focuses on healthcare payors and providers. Throughout his career, Michael has continued to serve the Illinois Tech community.  In addition to teaching IPROs, he serves on the Illinois Tech Young Alumni Council and on the Advisory Board of the Biomedical Engineering Department. He also represented Armour College of Engineering at the Global Grand Challenges Summit where he worked on a team that won the Student Innovation Competition.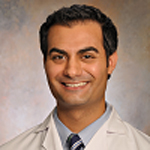 Sean Pitroda, M.D. completed his undergraduate studies in 2006, a member of the first Biomedical Engineering class. As an undergraduate Sean was committed to many activities, including undergraduate research and leading the IIT BMES Chapter as President.  Following his undergraduate studies, Sean entered the Pritzker School of Medicine at the University of Chicago. He joined the University of Chicago as a resident in Radiation and Cellular Oncology upon receiving his doctorate of medicine and was named Chief Resident in 2015.  During his residency, he performed an externship at Memorial Sloan-Kettering Cancer Center. This summer he will join the faculty at the University of Chicago as an Assistant Professor.  Sean has excelled in research, contributing important knowledge in the areas of tumorigenesis, metastasis and sensitivity to ionizing radiation and DNA-damaging chemotherapies. He has 24 publications, many in top journals including the Proceedings of the National Academy of Sciences and Science Translational Medicine.  Sean has received a number of prestigious awards, including the Franklin McLean Medical Student Research Award, the Department of Radiation and Cellular Oncology Senior Research Award and the Calvin Fentress Research Fellowship.  Sean has returned to Illinois Tech to speak about his research and to interact with students in the Biomedical Engineering Department who are considering careers in medicine.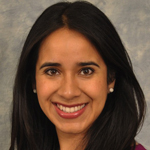 Monica Moya, Ph.D. joined the doctoral program in Biomedical Engineering at the Illinois Institute of Technology after completing her Bachelors of Science at Northwestern University. Her graduate research was focused on the design and evaluation of biomaterials that control blood vessel formation in engineered tissues. During her time at Illinois Tech, she was committed to mentoring students, with 12 of her 13 manuscripts including undergraduate co-authors. Monica defended her thesis in 2009 and then performed postdoctoral research at the University of California-Irvine under a prestigious National Institutes of Health fellowship. In this position she was among the first researchers to achieve an in vitro microtissue containing a perfused human vascular network. Following her post-doctoral studies Monica selected a position as a Research Engineer in the Center for Micro and Nanotechnology at Lawrence Livermore National Laboratory (LLNL). In this position she oversees multiple projects on human chip systems with a focus on building tissue vasculature using bioprinting and microfluidic techniques. Monica is committed to outreach. She is a sponsor for Educational Opportunity mentor in San Francisco, a member of the outreach committee of the Pedrozzi Scholarship Foundation and is active in LLNL's science education outreach program. As a student she was in the inaugural class of the Bill and Melinda Gates Millennium Scholars and continues to serves as an alumni board member of this program. She was recently recognized as a Millennial Leader Award by the EmpowHer Institute, which recognizes accomplished professionals under 40 who are working for the advancement of girls and women in the arts, business, public service and STEM fields. Monica continues to serve the Illinois Tech community. She has returned to Illinois Tech to serve on multiple panels focused on underrepresented groups in STEM.