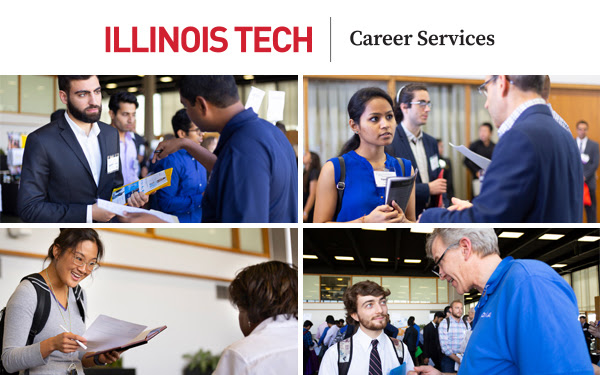 Career Services is pleased to announce its Fall 2023 Career Fair schedule. Mark your calendars and plan on attending our upcoming career fairs, both virtual and on-campus. Our campuswide Career Fairs typically draw undergraduates, graduates, and alumni from all disciplines looking for internships, co-ops, and full-time positions. Career Services invites employers from a wide range of industries to participate.
We will start our Fall Career Fair season with our virtual career fair on September 14. We will provide in-person engagement opportunities throughout September, highlighted by our on-campus career fairs on September 27 and 28. On-campus interviewing and other in-person engagement is open to attendees of the virtual and on-campus fairs.
Registration is open via Handshake!
Your Fall 2023 On-Campus Career Fair is sponsored by ClarkDietrich. Visit their webpage to learn more and explore career opportunities.

Career Services, Illinois Institute of Technology
McCormick Tribune Campus Center | 3201 S State St | Chicago, IL 60616 USA
Email careerservices@iit.edu | Phone 312.567.6800