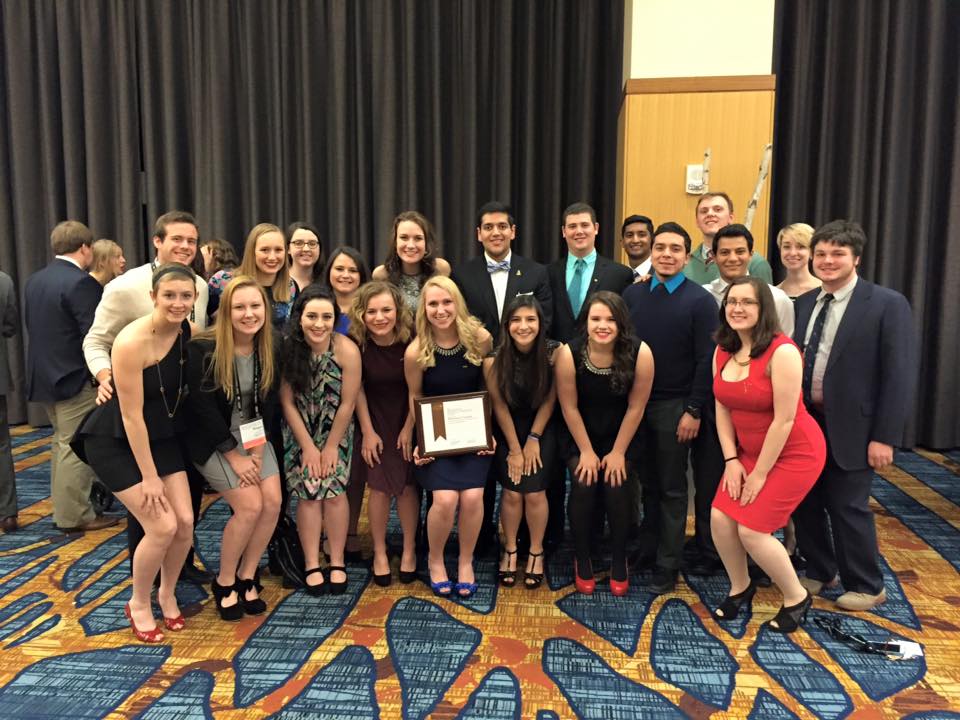 For the second year in a row, twenty-one of Illinois Institute of Technology's fraternity and sorority leaders attended the Association for Fraternal Leadership and Values (AFLV), a conference for fraternity and sorority leaders across the country. This conference provides an excellent opportunity for students from our institution to gain leadership skills and further their co-curricular education.
The 2014-2015 Greek Council executive board applied for the Council Management Award, and during the conference the 2015-2016 Greek Council executive board met with one of the judges and was able to receive constructive feedback for future improvements. Illinois Tech Greek Council was presented with the Council Management Award during the Recognition Banquet at the conference.
Visit www.aflv.org to learn more about the event.