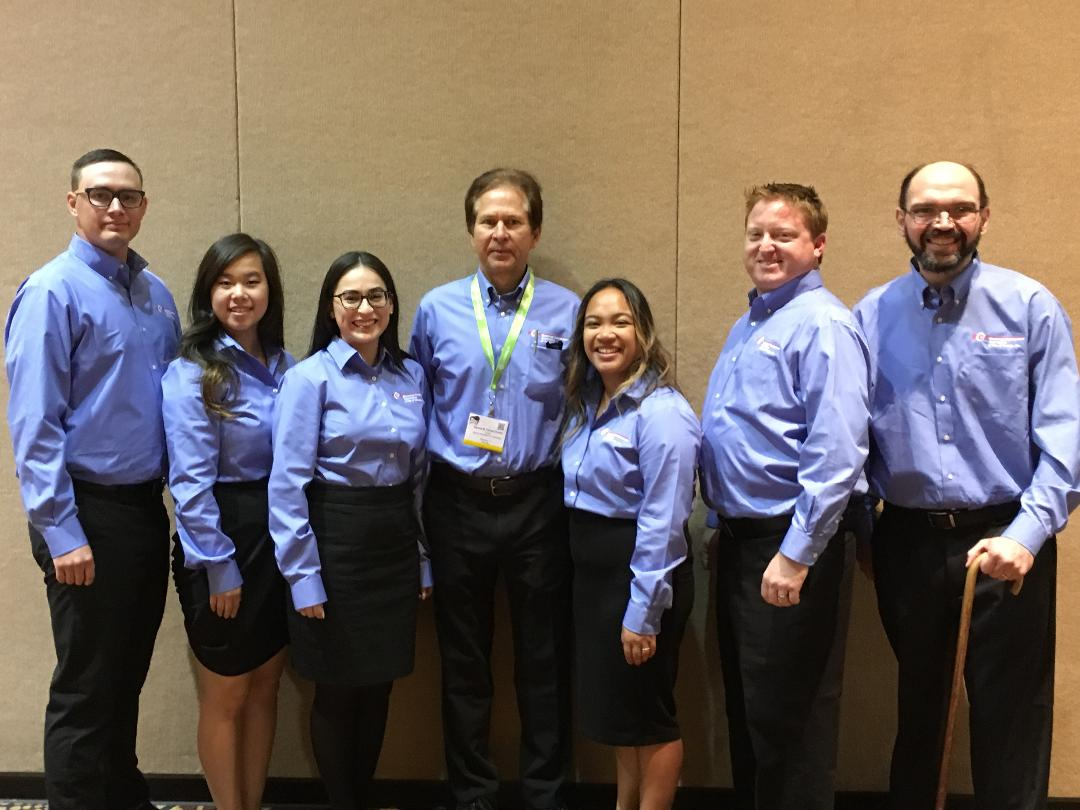 The Illinois Tech's student chapter of National Electrical Contractors Association (NECA) won second place in the NECA Green Energy Competition held in Las Vegas, held from September 13–16. University of Iowa received first place and University of Toronto got placed third. There are about 35 NECA chapters in the United States and Canada and about half these chapters compete in the national competition by submitting a complex energy audit proposal of a building. The top three finalists then give a presentation to a panel of judges at the national conference.
Six Illinois Tech NECA student chapter members attended the conference under the guidance of advisor Dan Tomal, adjunct professor in Industrial Technology and Management, including Ryan Schonken (Architecture), Michael Hickey (Industrial Technology and Management), Michael O'Brien (Industrial Technology and Management), Nicole Amon (Mechanical Engineering), Jaslyn Otero (Architecture Engineering), and Gaoshua (Myka) Chang (Architecture Engineering).
The Illinois Tech NECA chapter also captured second in the video competition (Wayne State won first place and Iowa State won third place). Illinois Tech also won third place for the proposal submission. The Illinois Tech NECA team conducted an energy audit of Provident Hospital, Chicago. This energy audit was part of a Spring and Fall 2019 IPRO project. The IPRO and Green Energy Challenge were sponsored by the Electrical Contractors' Association of the city of Chicago.
"This is a wonderful opportunity for our university chapter to gain out-of-class experience at the national level," said Tomal.
He also gave a presentation on the new Illinois Tech Smart Tech lab at the NECA national council meeting. The Green Energy Challenge is an annual event and the Illinois Tech NECA Chapter plans to enter the 2020 competition as part of the spring IPRO 410 project. The national competition will be held in Chicago.
For more, click here.