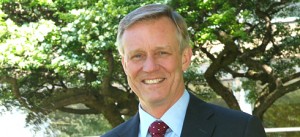 Illinois Tech President John L. Anderson was recently named by Crain's Chicago Business as one of Chicago's top movers and shakers in its 2014 Who's Who In Chicago Business directory which lists Fortune 500 chief executive officers, business and civic leaders, and philanthropists.
The list also names 13 notable alumni listed below:
John P. Calamos Sr., ECON '63 and M.B.A. '70
Thomas A. Demetrio, LAW '73
Thomas R. Donovan, BE '72 and M.A.S. PUB ADMIN '75
Cheryl Hyman, CS '96
Jeffrey Karp, CE '79
Theodore L. Koenig, LAW '83
Ronald A. Krueck, ARCH '70
Dirk O. Lohan
Maria Pappas, LAW '82
Jorge Ramirez, LAW '97
Mark P. Sexton, ARCH '80
K. Sujata, QM '97
James L. Terman, LAW '73
For more information, view the directory.