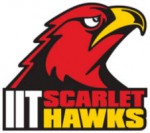 The combined GPA for all Illinois Tech student-athletes was a 3.21 for the spring 2012 semester. The women's track and field team earned the highest team GPA with a stellar 3.55. The women's cross country team earned the second highest team GPA with a 3.47. The women's soccer and women's swimming and diving teams were just behind with a 3.4 and 3.38 term GPA respectively.
The men's swimming and diving team had the fifth highest GPA for the semester, recording a GPA of 3.27. The men's soccer team compiled a 3.08 GPA, followed by men's track and field 3.06 and the baseball team with a GPA of 3.05. The volleyball team earned a grade point average of 3.03 and men's cross-country finished with a 2.83 GPA.
Fifteen student-athletes recorded a perfect 4.0 GPA for the semester.