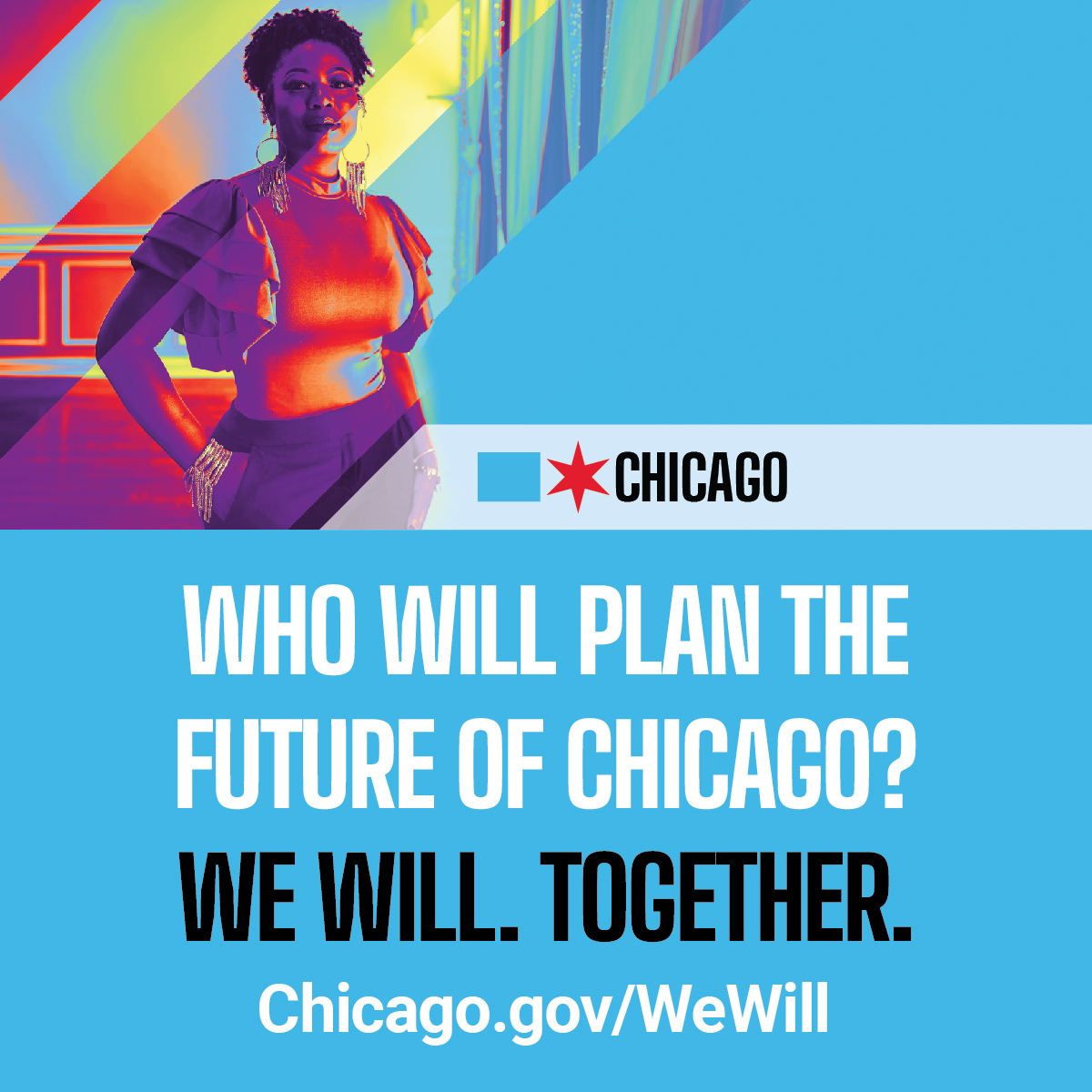 Alicia Bunton, Director of Community Affairs, and Adrienne Irmer, AVP of External Affairs were each selected to be a part of the city's largest planning initiative in over 50 years, We Will Chicago.
Alicia was selected for the Lifelong Learning research committee and Adrienne was selected for the Advisory Committee.
We Will Chicago is a new three-year, citywide planning initiative under Mayor Lori E. Lightfoot that will encourage neighborhood growth and vibrancy while addressing social and economic inequities that impair Chicago's legacy as a global city.
As the first citywide plan of its type since the "1966 Comprehensive Plan," We Will's near-term work plan will be refined in the coming weeks, with equity and resiliency serving as its guiding, fundamental principles.
Initial planning work included a series of virtual workshops with other cities that have completed citywide plans, followed by virtual community conversations on a variety of topics, including jobs, the changing economy, neighborhood development, the changing climate, and other subjects. This work was completed in late 2020 and early 2021.
The City and its partners need your help to develop the major themes, issues and policy guidelines that will ultimately be presented to the Chicago Plan Commission and City Council for adoption in 2023.