The following Student Employment office updates strive to ensure a successful start to the new semester and the new wave of student employees and supervisors.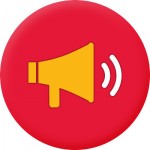 Firstly, we are excited to announce the launch of our Student Employment Website. Come here for information about hiring processes, dates and deadlines, manuals, hiring forms, training tools, and more.
Important Information for Approvers and Supervisors of Student Employees:
Spring New Hires: For new positions (not re-hires), employers are required to submit positions for on-campus jobs through Jobs4Hawks. See instructions on our website: How to Hire Students.

Spring Hiring Dates: If you are planning to hire new students for the Spring 2016 semester, use the Electronic Payroll Authorization Form (EPAF) in the MyIIT portal, using the dates 01/04/16 – 05/31/16. You can begin entering the payroll authorizations December 14 through Wednesday, December 23.

Termination Payroll Authorizations: If you have student employees who will be graduating in December, you will need to complete a termination payroll authorization and submit it through inter-office mail to Kathryn Potts, Tech Central, 4th floor, for processing.

Submitting Student Paperwork: When you hire students who have not worked on campus before, remind them that they need to print their paperwork first, and then submit it to the One Stop located in The McCormick Tribune Campus Center (MTCC). International students who have not yet received their Social Security Card can still submit their paperwork to the One Stop with the receipt that they receive from the Social Security Office. They do not need to wait for the card. See details here.

Holiday Break Student Timesheets: Timesheets for students who work over the break (Friday,

December 25, 2015 – Sunday, January 3, 2016)

must be submitted by

10 a.m.

and approved by

4 p.m.

on

Monday, January 4

when the university re-opens.
Reminders:
Paper PAs: Any PAs that cannot be entered online (for part-time students, for example) should be printed and hand delivered or sent through inter-office mail to Tech Central, 4th floor, using the paper form. This process will be updated soon.

Compliance: Students are not permitted to start working until authorized to do so by Student Employment. Supervisors and students must wait until they receive the "Payroll Authorization Finalized" email to ensure compliance with employment law.